MY CHICKEN COOP PROJECT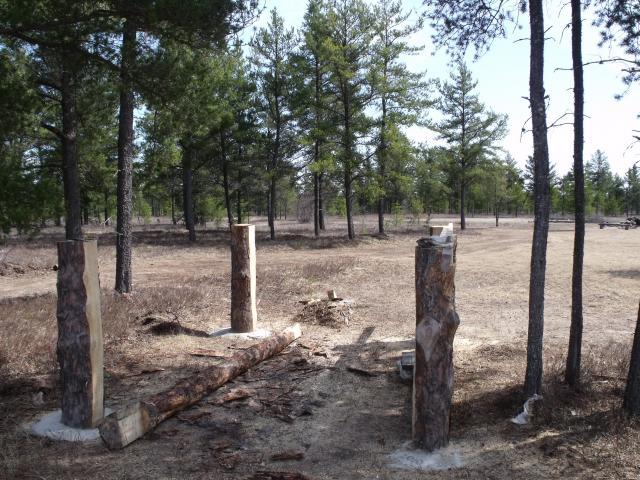 I went out back Cut some Logs and Set them in the ground. This was supposed to be the kids playhouse.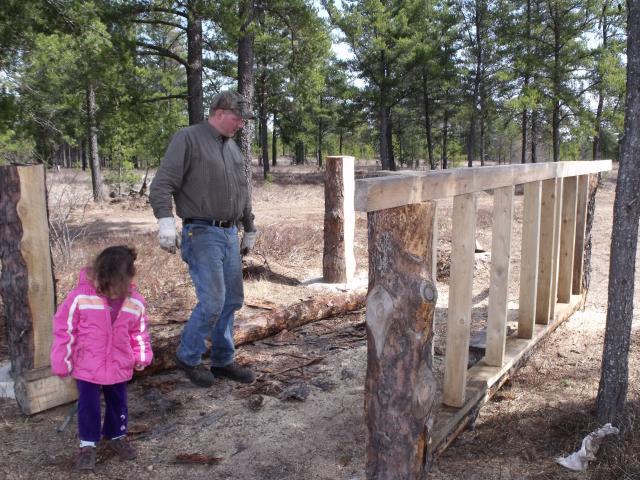 My second youngest daughter helping setting side walls.


Roof Rafters and side walls Up. Whew what a job for someone doing it
all by hisself and never building anything before.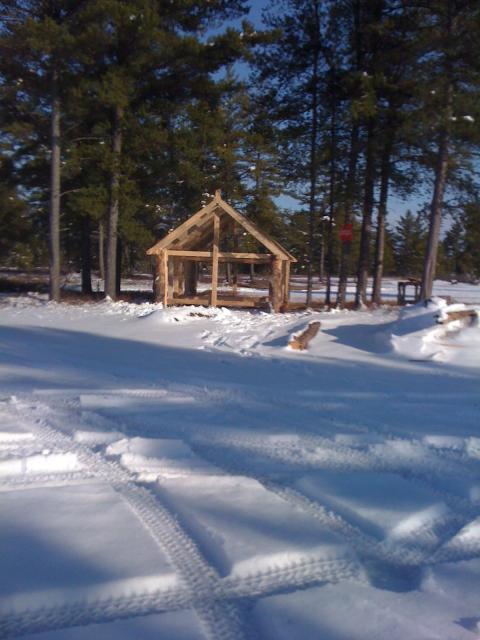 Snow came and My Coop Project Ended Abruptly.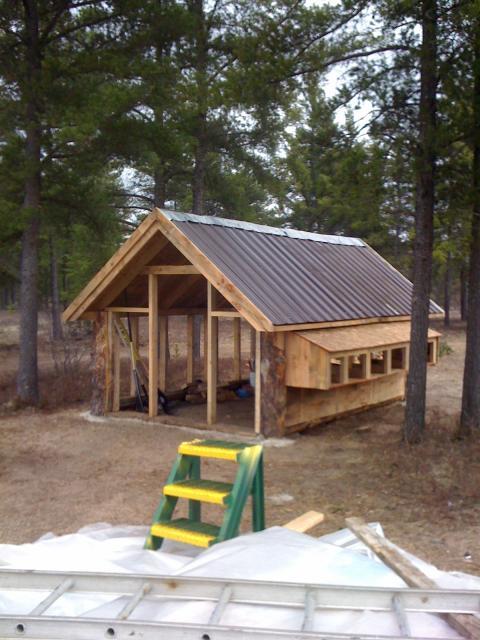 Roof on and Ends framed in and started on the Nest Boxes.


Front view all Boxed in and doors and windows made.


My Side entry View. Still need to finish the inside and Fence in the run.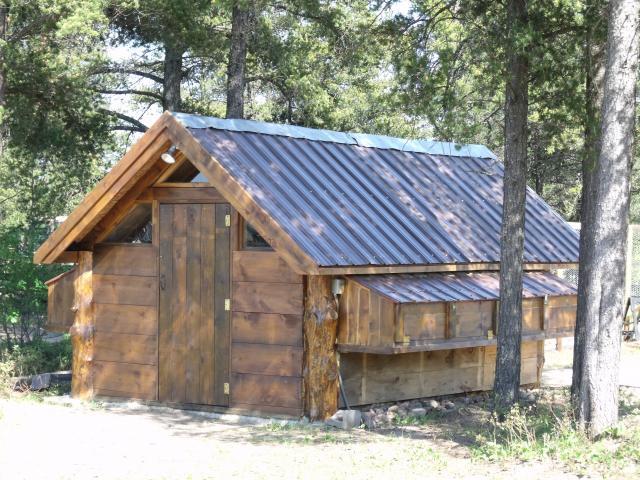 First Coat Of Stain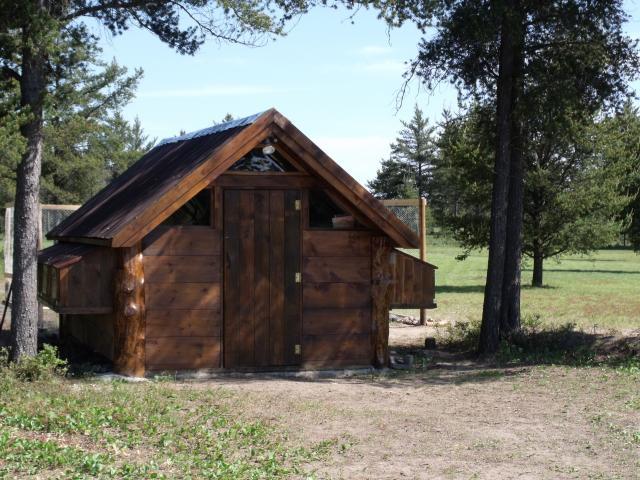 Outside Almost done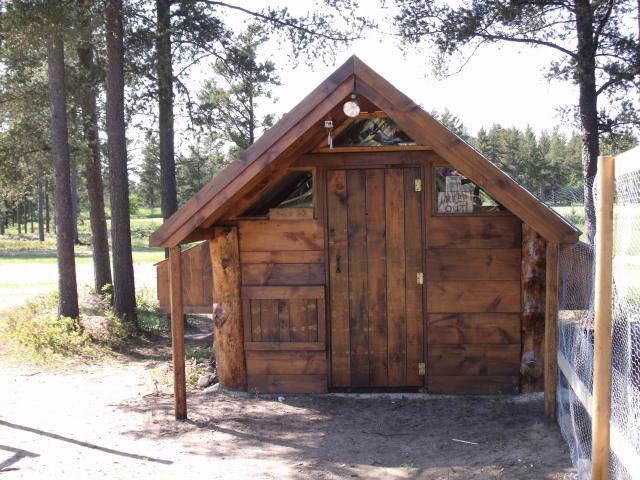 Front Large Overhang Run side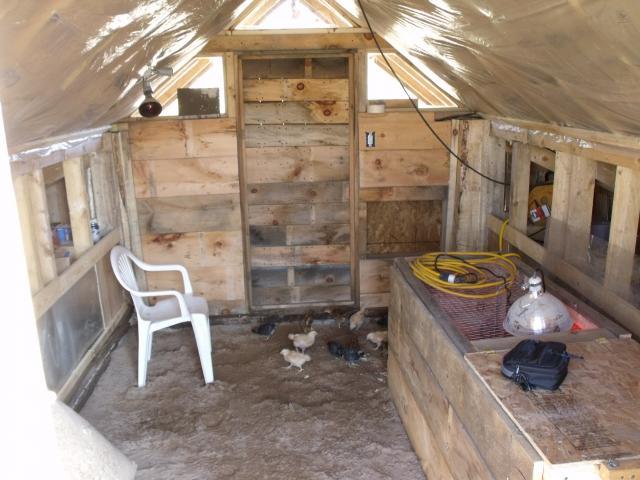 Inside Not Quite Finished


Chicken Run Started.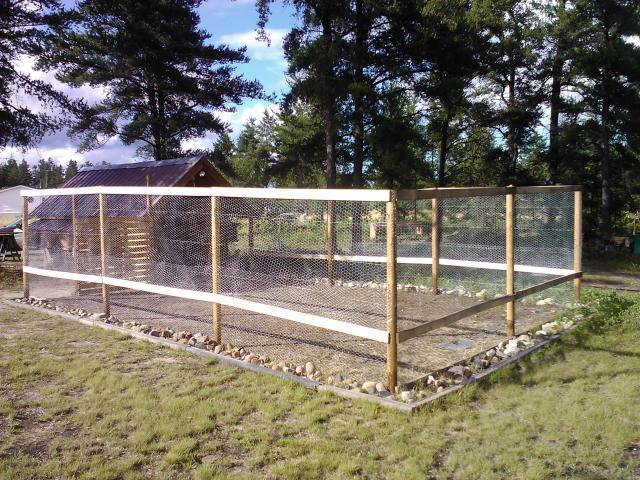 Run Finished Except the door


Side View Of finished Coop and Run.


Outside Finally Complete.


Inside Nest Boxes.


Perches Done..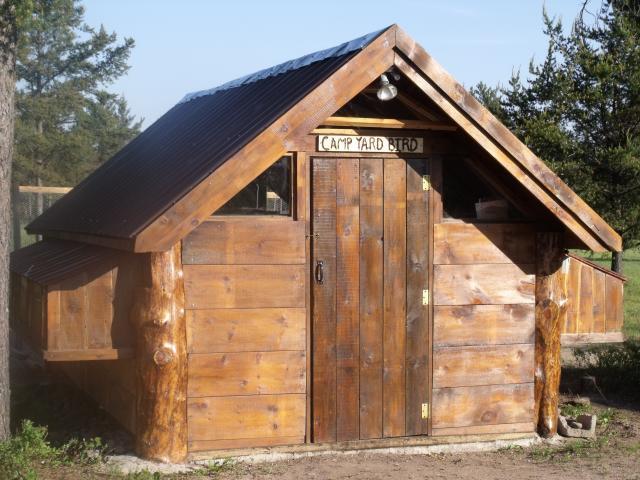 I think We'll Call It CAMP YARD BIRD.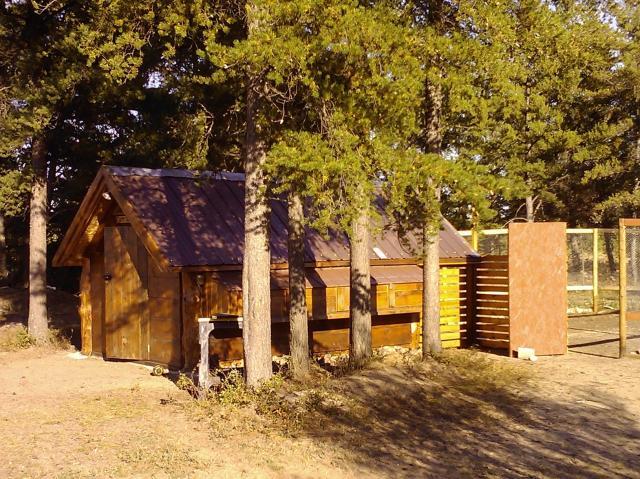 All Finished..Whew!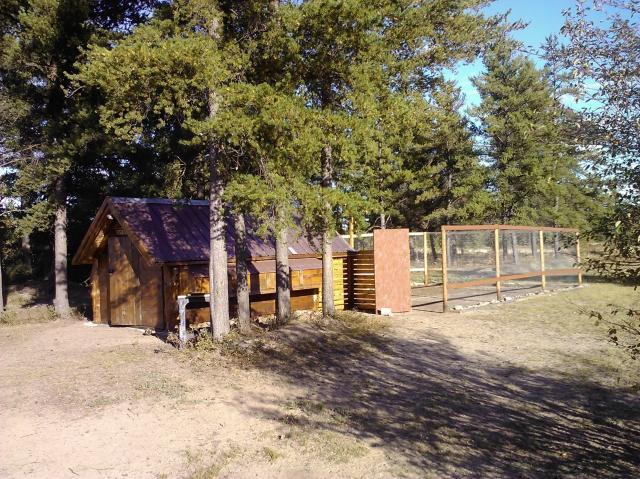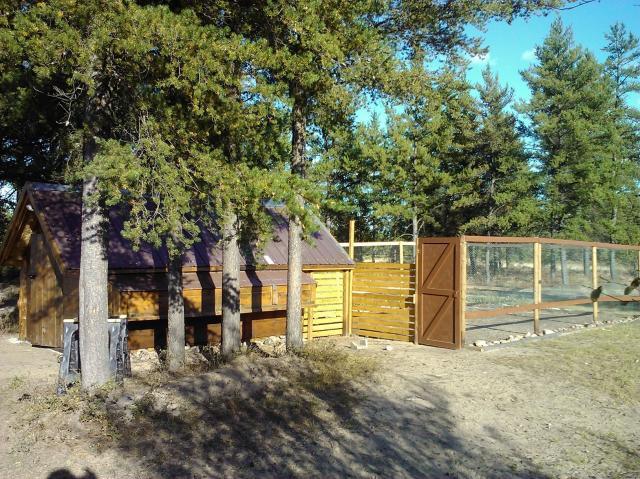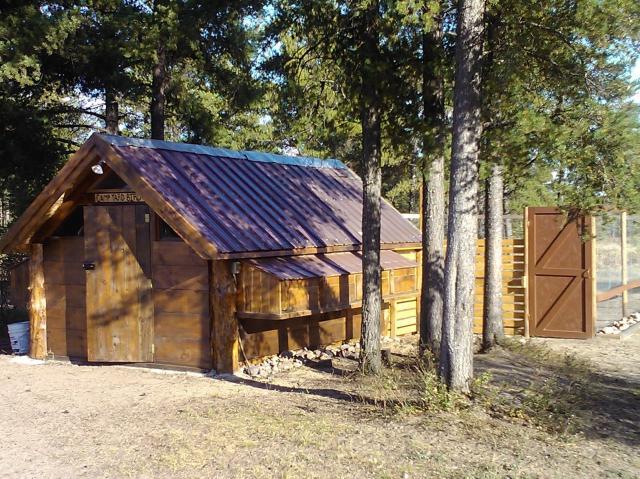 Outside and Run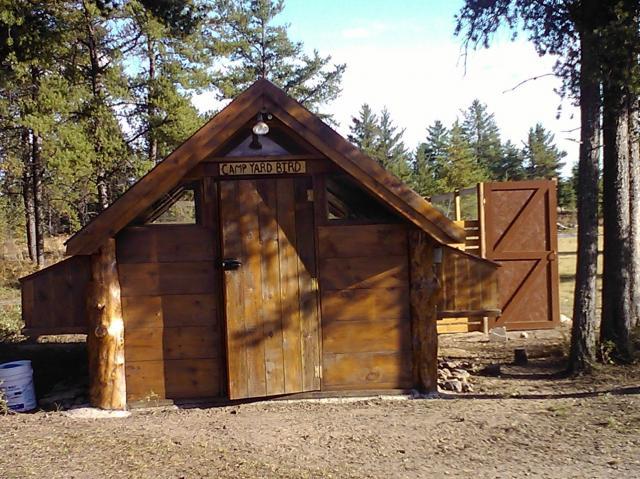 North side...Yes " Camp Yard Bird"


South Side Coop door and Supply Box


Athina Marie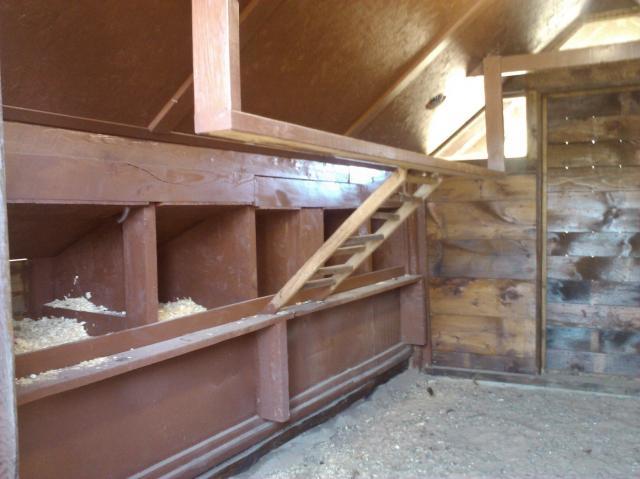 Inside All Nest Boxes Done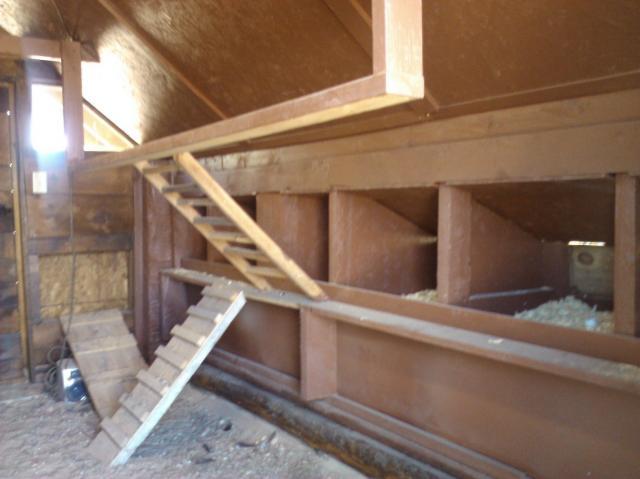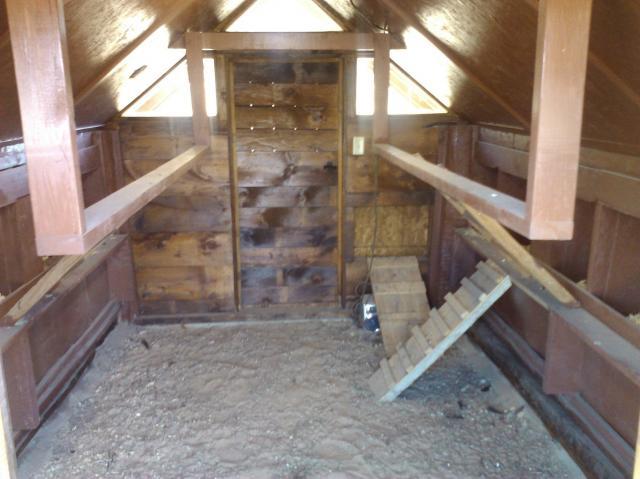 Perches need poop control.. with sand floor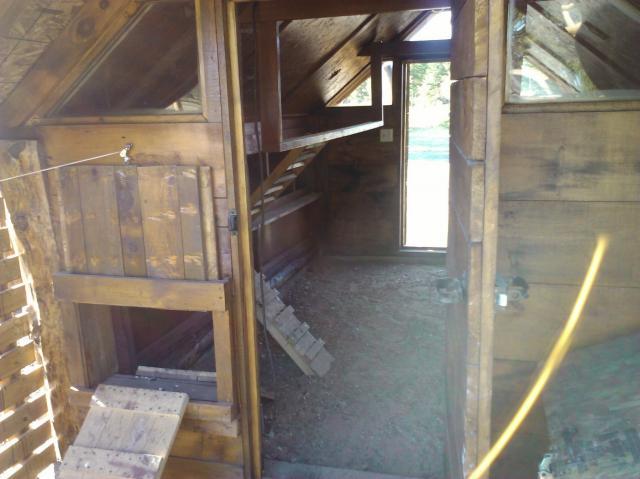 The End?
​