Critter Hill Coop!
The coop is 8'x8'. It's 10 feet tall in the front and 8 feet tall in the back.
The secure run is approx 30'x20'. We've recently added a large unsecure run of about 3000 sq ft of 6 ft chicken wire with no roof. This gives them more space to range, but keeps them out of the yard where the kids like to run barefoot in the summer!
We have ten chickens in it.
- 3 gold laced polish
- 1 white crested black polish
- 2 barred rocks
- 3 Easter Eggers
- 1 Barnevelder
In the beginning:
We had a frame: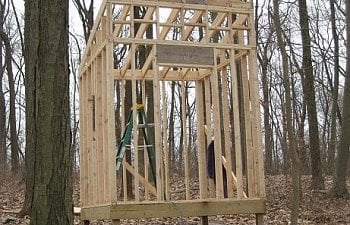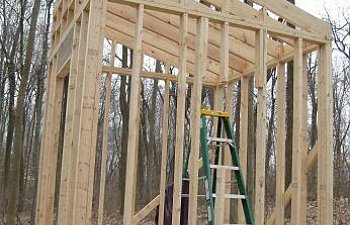 And some plywood: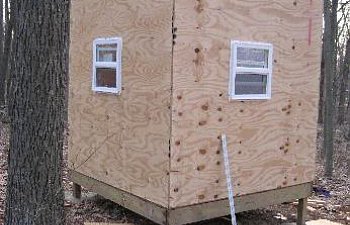 But the plywood looked awful, so we added siding: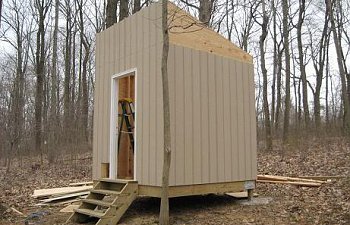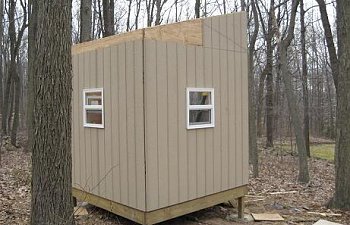 And some paint and a little trim: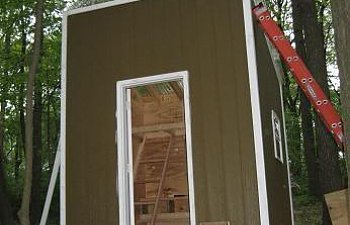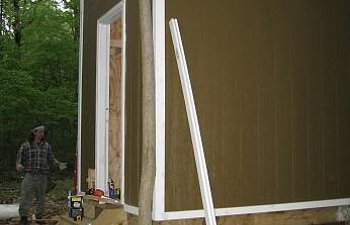 And here is the inside:
Skylights!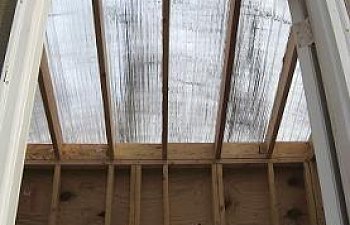 Roosts 6 feet up (because the coop is ridiculously tall):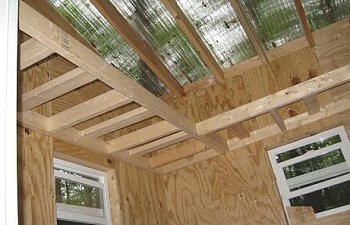 Roost Ladder thing:
Fully furnished and occupied: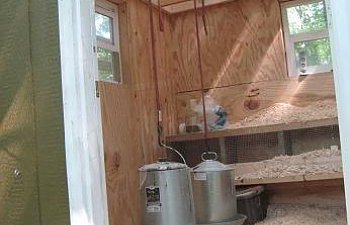 We had a run building party where we poured many THOUSANDS of pounds of concrete: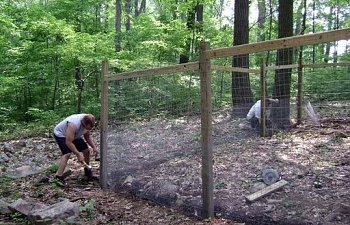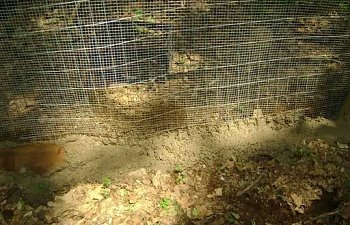 Front of the coop/run:
Back of the coop/run:
Detail of how the front door was enclosed so we could leave it open in the summer for ventilation: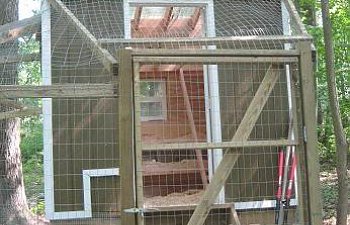 Run roof: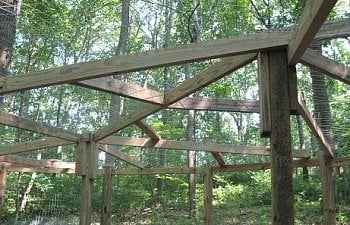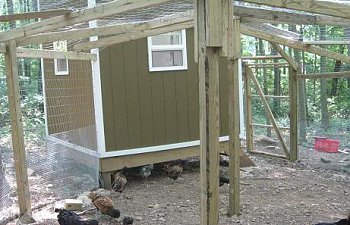 Happy chickens: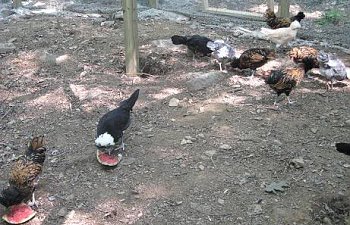 At some point we will add a ramp for the pop door and fill the holes in the run where the support poles are with more dirt/rock/concrete. There are always a few minor details to be worked out. But for now, they are safe and it is fully functional.
Gratuitious chicken pics: