After a visit to my sister's some years back & being treated to fresh eggs from their chickens, (and realising just how much better they tasted than store bought eggs), we began talking about getting some chickens of our own. I came upon the Backyard Chickens sight whilst searching for ideas for a coop & registered on this forum over a year ago. I found inspiration for my coop here & made a start... and than stopped
I'm no builder & became a little disheartened at my lack of knowledge so this was the result of my efforts until about 6 weeks ago...


You see, about 6 weeks ago I promised my poor wife that I'd give it another go & this is the result...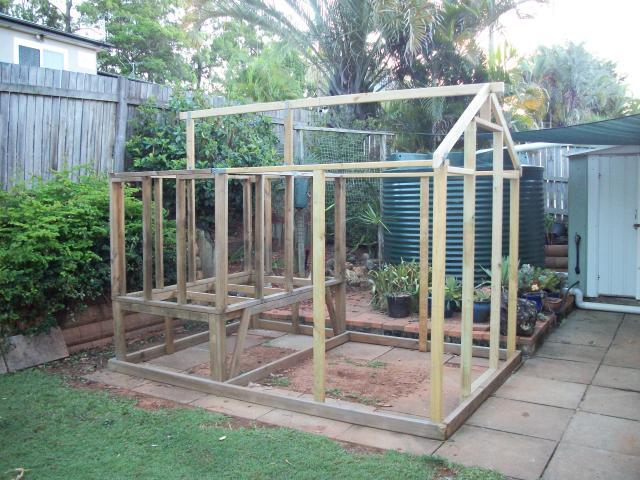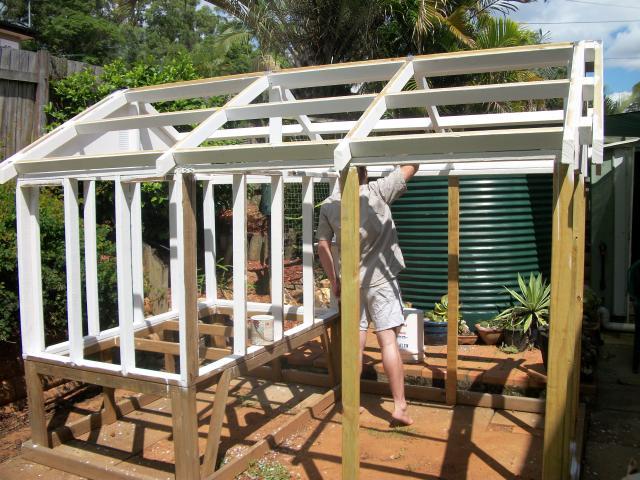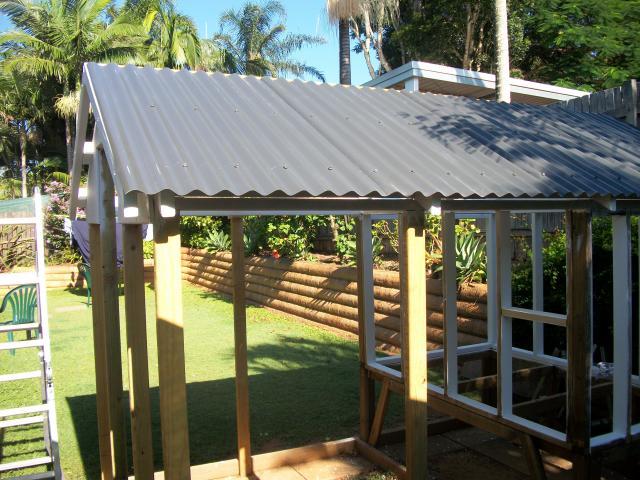 The roof was what had me so worried. Once I had this sorted, everything else fell into place.

We've had a lot of rain here. I'm sure I could have finished about 2 weeks ago otherwise.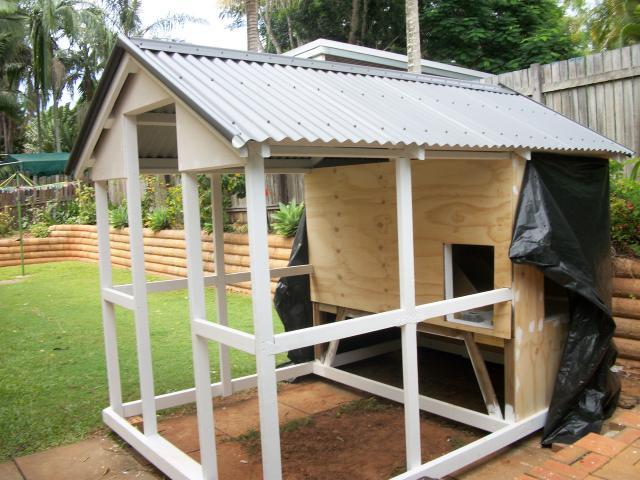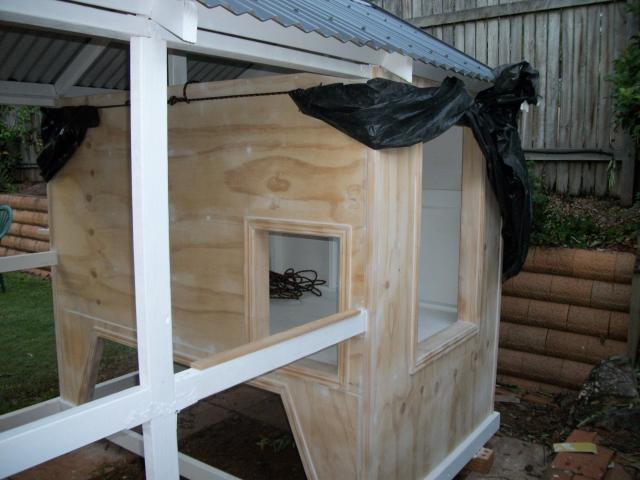 My favourite part, the finishing touches. It's amazing the difference a little paint can make.


Almost done.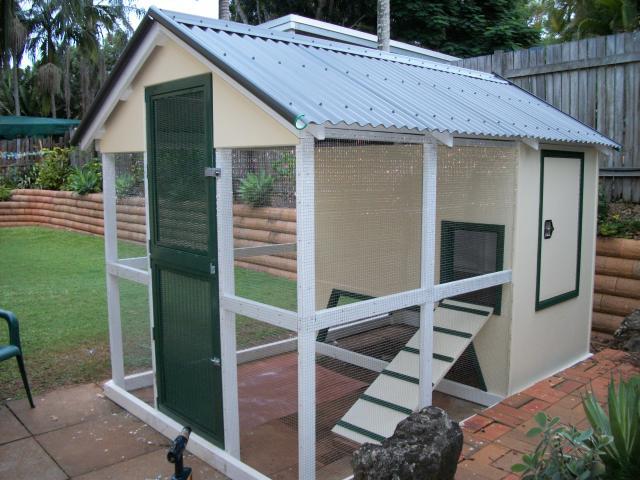 The interior showing nesting boxes & linoleum floor (no I havent lost it. I figure this will make it easier to clean.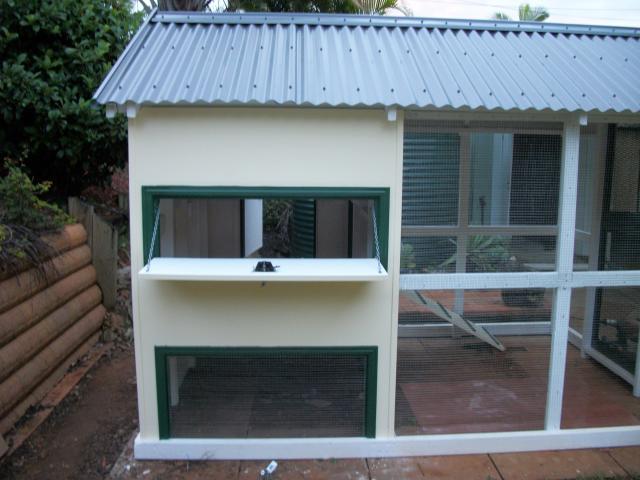 I think my doors are cool. I'm a welder so these were easy.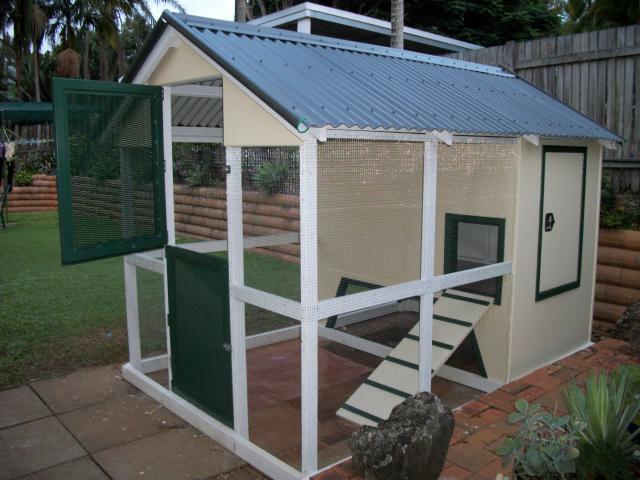 Finally as of 18/04/11 we have chickens. I took these photos to email my wife & surprise her. She was still at work & didn't know that I was buying chickens that day.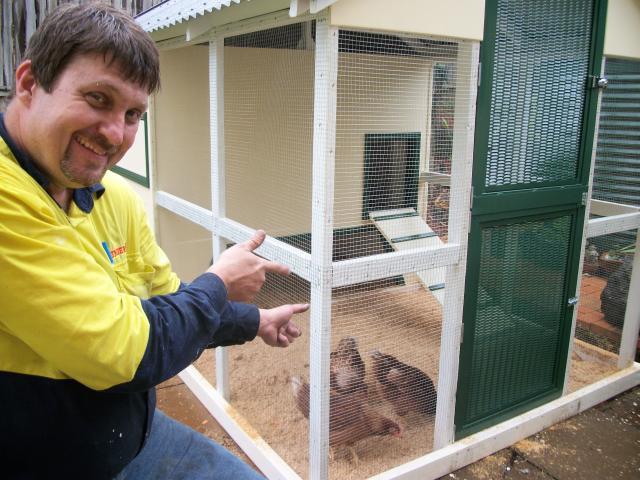 Hopefully this will inspire someone else who is a bit reluctant to try. Sometimes the hardest part can be starting. If you give things a go, you just never know what you can achieve.