My Chicken Coop (not quite done yet).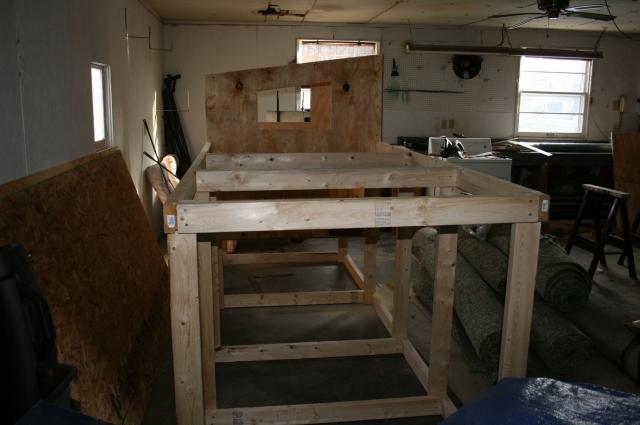 This is where I started taking pictures.
Chicken door.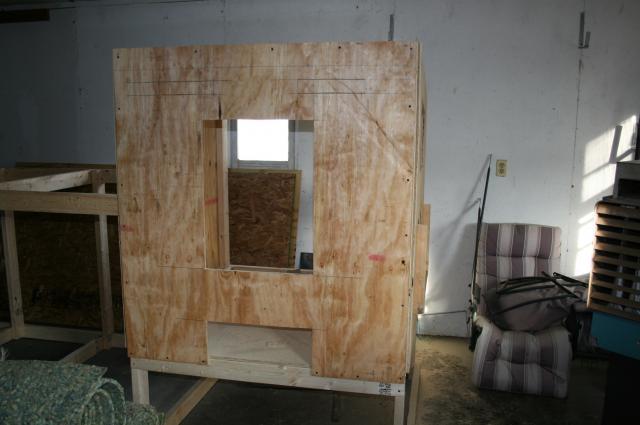 Front door and clean out door.
Window and nest box.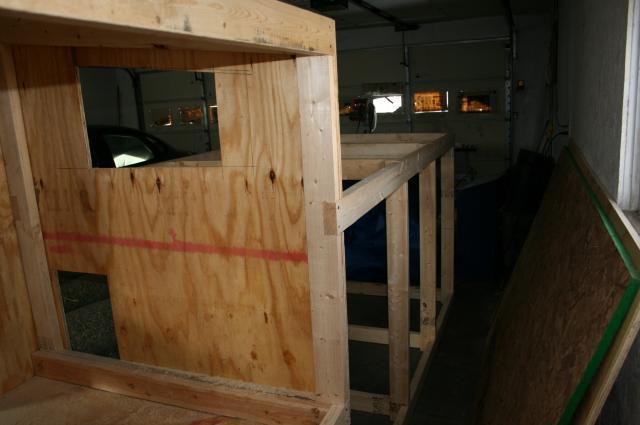 Inside from back. Window and chicken door.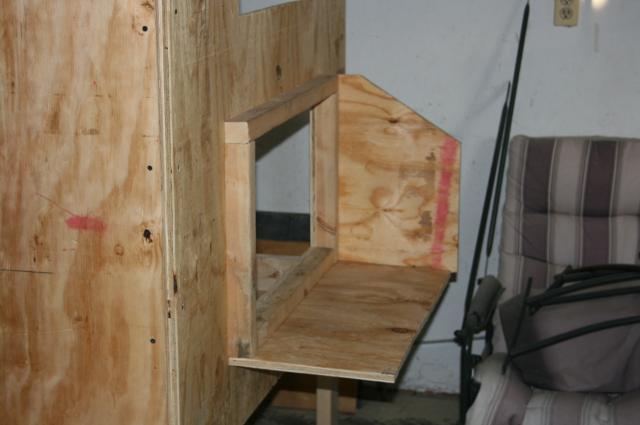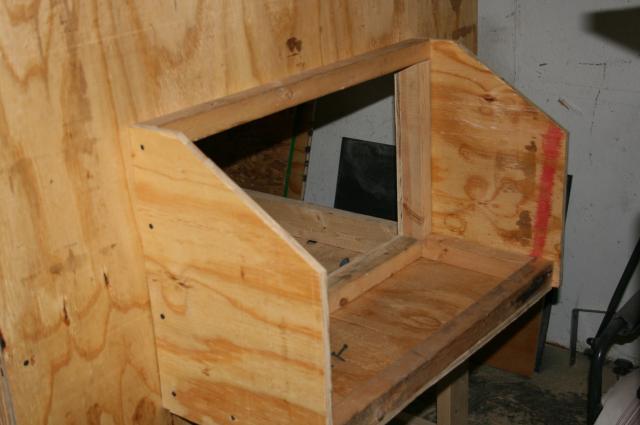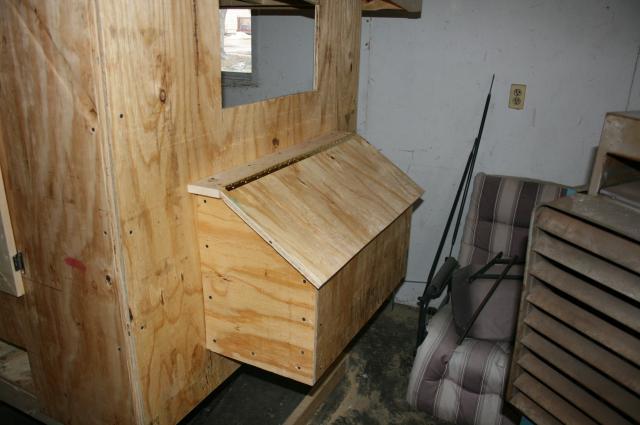 Nest box.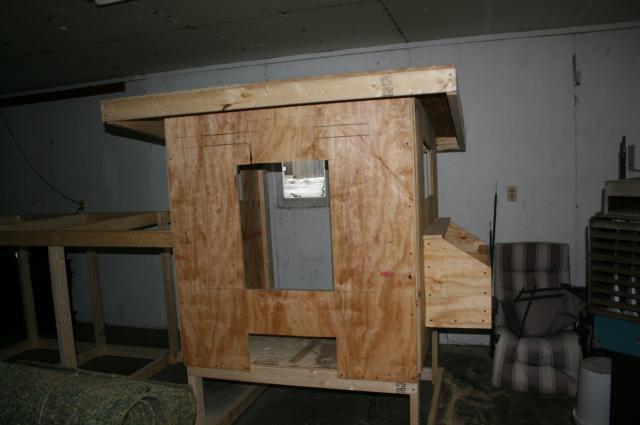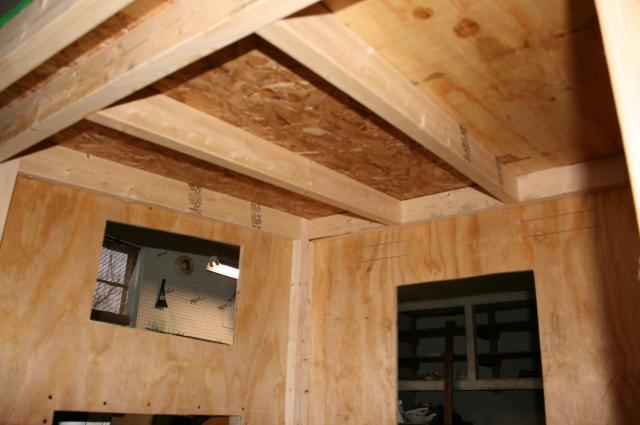 Roof.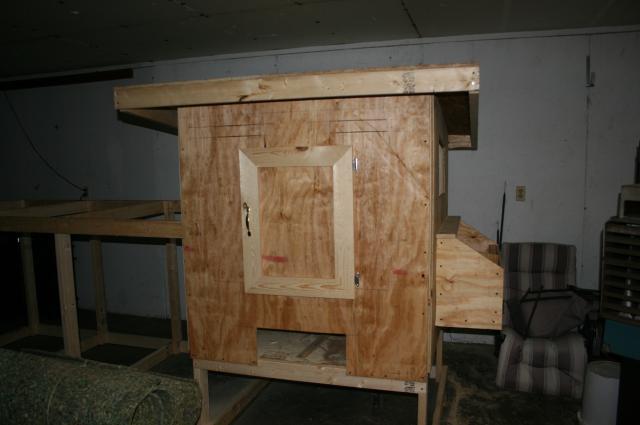 Front Door. This is where I am right now. I have 4 one week old chicks in the brooder right now so not much time to finish it.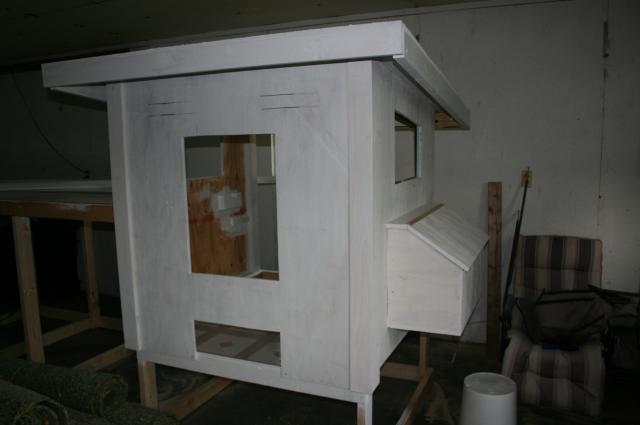 Primed.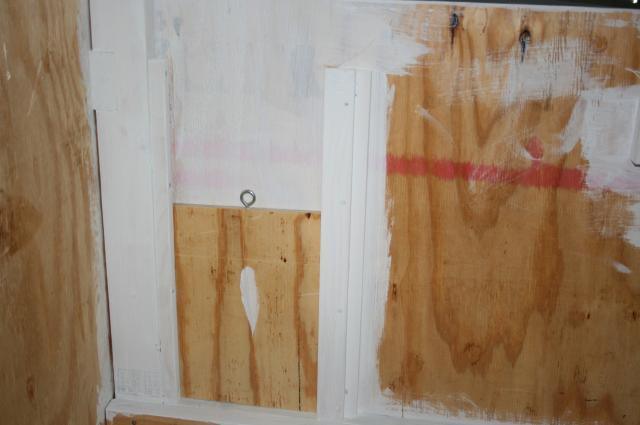 Pop Door.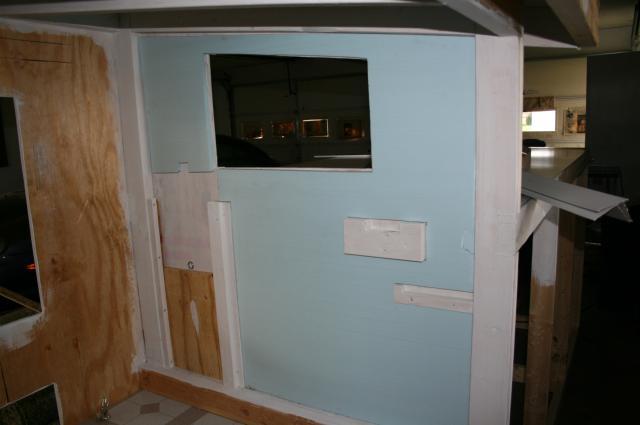 Insulation.
Roost and Poop Board.
Vent Holes.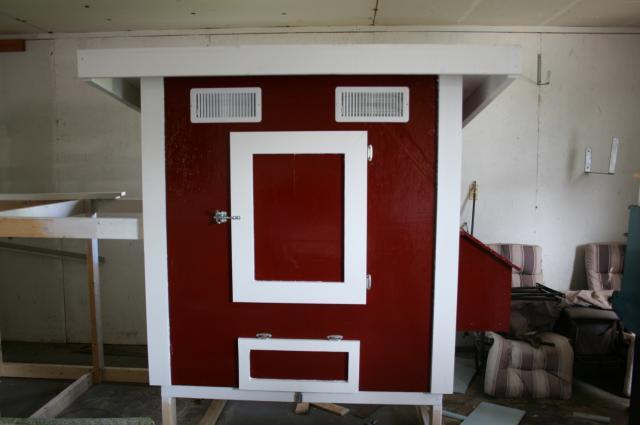 Painted!!

Finished Finally!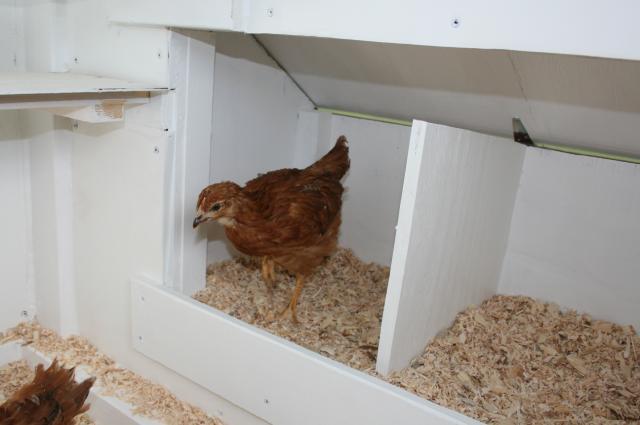 In Their New Home!