~Hinkjc Mountain Poultry Coops~
Here's a few pictures of how some of our chickens are housed, we feel they get the best protection from the elements and predators opposed to how some keepers keep their chickens. All coops are closed up tight each and every night. "Housing & runs are the number one priority when considering raising any type of fowl."
All of our coops are equipped with electric in them and have multiple wall outlets for water heaters to be plugged in etc. They also have fluorescent shop lighting installed in them as well, electric timers as used when needed.
Pen #1: 8' x 8' coop w/10' x 10' run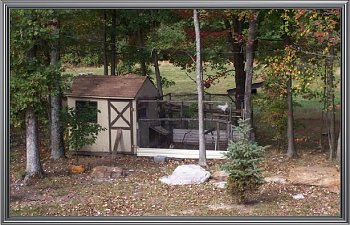 Pen #2: x 8'L coop w/16'x 20'7'w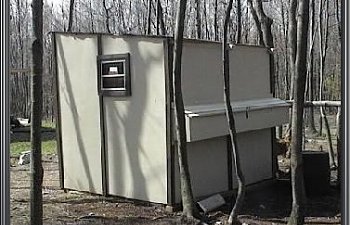 Pen #3: 8' x 24' coop, divided inside into 3 breeding pens, each w/8' x 75' run's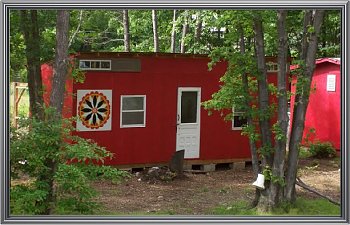 Pen #4: 12'w x 16'L coop now has w/16' x 50' run, also has a 4' x 8' nursery built inside for Happy broody hens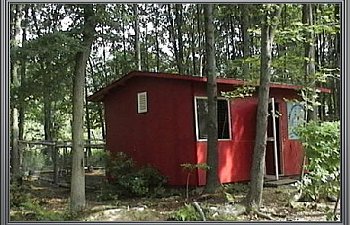 Run pictured here is only a 16'w x 20'L-has been upgraded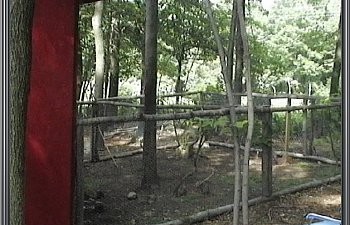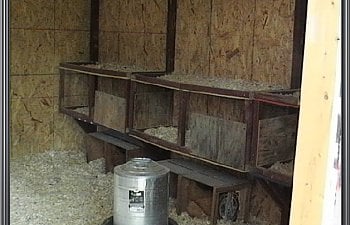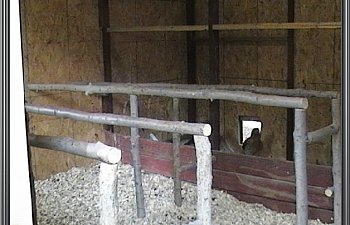 Pen #5: "Pre-built shed" 12'x 24' divided inside into 4 breeding pens, each with its own run
more pics to come on this coop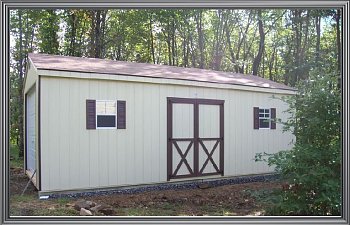 Pen #6: 8' x 8' coop-split into 2 bantam pens, each w/ its own 4' x 12' run
Bantam pen
6'W x 4'L x 4' H w/stilts 5 1/2' H, COVERED Run 6'w x 12'L