It was from a "step5" home... The green surfaces are exterior plywood, in 1/2 and 3/8 thickness.
The simple non-movable pieces= 3/8.
The 2 nest door areas are 1/2, you will want that for the hinge/screws and weight-bearing ability.
Caulked before the screws were driven, the plastic surfaces are not perfectly flat...the wood is
rigid enough to pull the plastic 'into line', but not 100%. Use caulk if you do this.
Especially the Main door...it is a freeform surface, the wood is cut to rest on the radius of the plastic.
Only way to seal it, as it is FAR from flat on the exterior face...I caulked from the Inside as well.
It worked.
.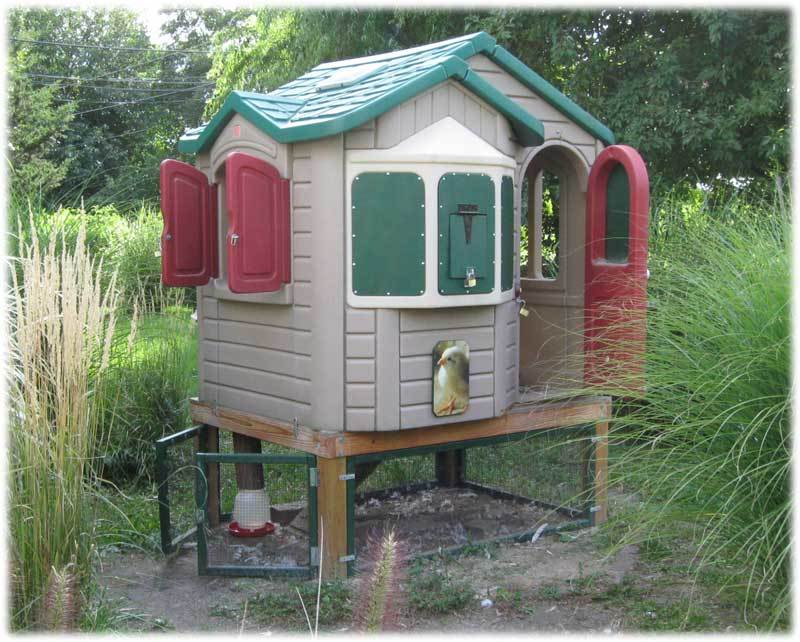 .
.
The locking method, use machine screw eyebolts that perforate the entire window/door
(red), and I used a "nylock" nut so it does not swivel..but you could double-nut it
for the same idea. Just don't use a wood screw style, plastic is thin, no real 'meat'
for them to hold against the raccoons.
.
.
.
There are 2 nests...the beauty of this home is that they already have an alcove, a projection
if you will...inside there is a plywood floor in the nest which will require shims to steady it.
wood screws attach it to the plastic. No movement, there are 7 birds inside.
.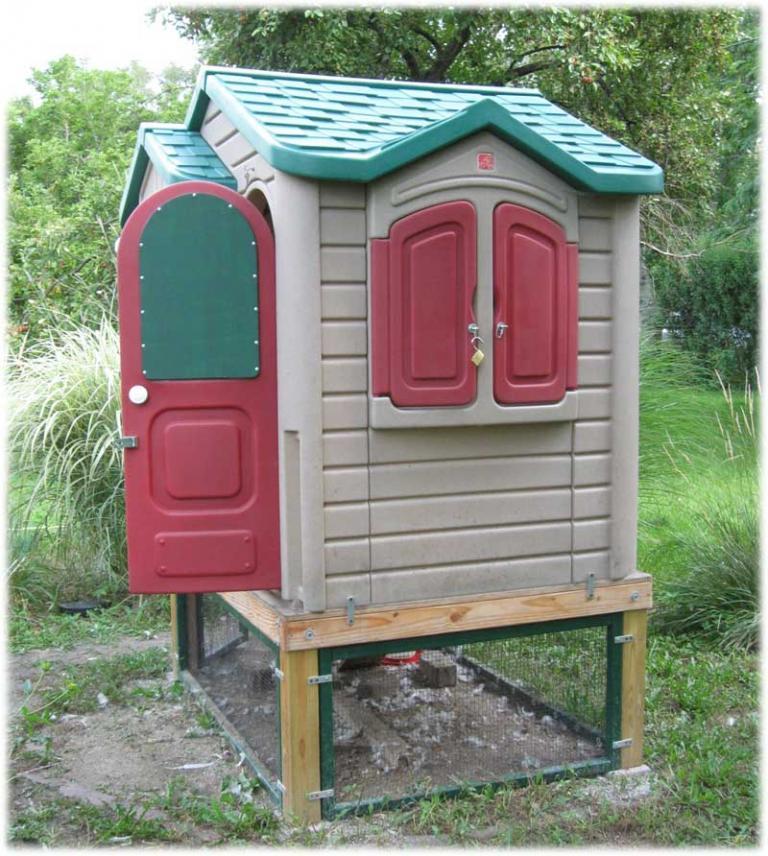 .
.
The egg door..1/2 wood -w- a crude framing of furring strip lumber to stiffen it.
I used a piece of tarp to make a 'roof' over the nest, thinking it's soft, variable
surface, as compared to a plywood roof...would stop them from getting on top
of it..did not work, they do roost on the tarp, the highest point inside. I have not
had any egglaying yet..straw inside the nest was pushed out, maybe the Roo did it?
.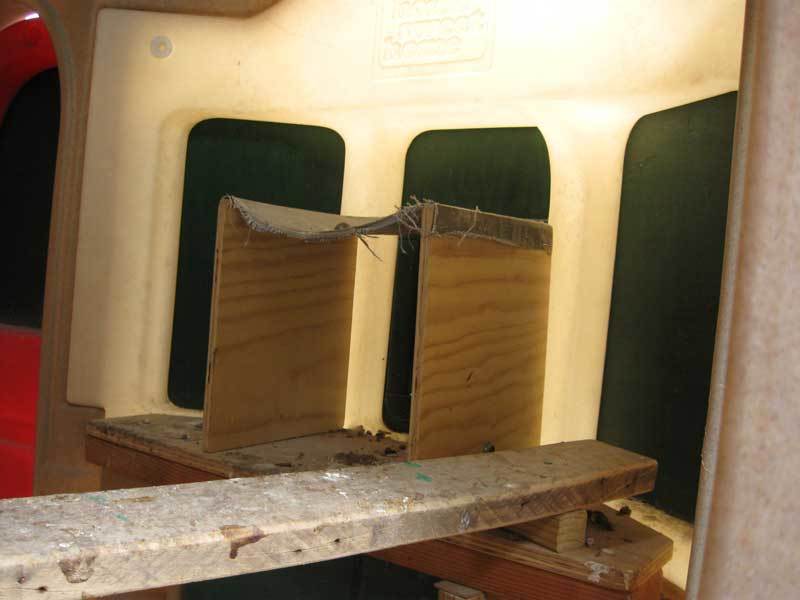 .
.
.
.
The bottom is a platform, app. 5x7. The coop is fastened with aluminum straps
in case of winds...It has been subjected to a few really bad storms this summer,
no movement. Step5 home is pretty heavy, I think it is 220 lbs. by itself.
A rectangle is, naturally, cut into the 3/4 thick floor, with a ramp.
BTW, the image of the baby chick is from the feedbag, it is printed fiberglass...glued to a piece of plywood,
it covers up a large "step5" emblem. From a distance, it looks like a window with a chick looking out!
.
.