Still trying to get this picture thing to work.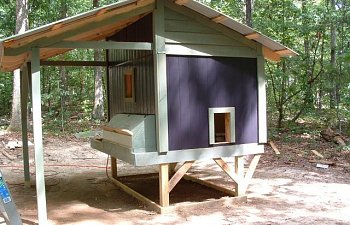 This is the spot I picked for the coop. I can see from the house and on a neighbor line.
This one stump cost me 2 days and more sweat that I wanted to expell.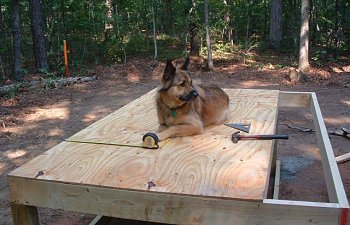 Morgan wanted to help so I got his a few tools and then he acted so unconcerned.
The piece on the left is a foot I decided to add after I got started. I just did think 4x8 was enough.
The walls finally went up.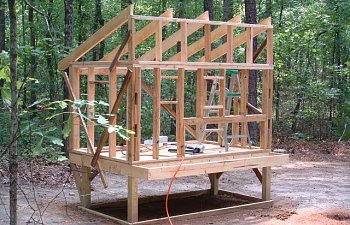 The hard part for me was the cut of the birdsmouth on both walls. I wanted to have the neas boxes under the roof so that's why I did it
this way.
I've just started having a problem with firefox so I'm post these pictures I have up to now.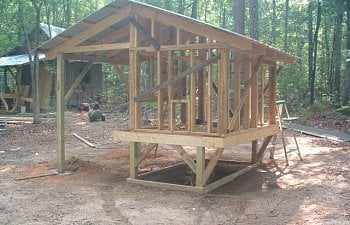 Finally got the metal cut and on. Next thing is insulation and the inside paneling.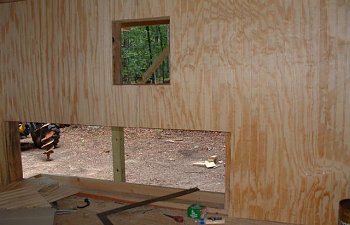 Nest slot and one of the windows. I know it's probably an overkill but I'm going with 4 boxes.
Finally this thing is starting to come together. My is it ever hot. Morgan's found him a cool spot under the coop.
That's all for now. Back to work.​