This is my newest coop. We just finished it August 29th. It used to set in the woods and was my son's play cabin that we built ourselves over 10 years ago. Instead of building from scratch or buying one finished, we renovated (evicted squirrels from the eaves) and modified it. We moved it about 600 feet with a rollback from a local wrecker service and my DH's Bobcat. This cabin itself is 8x12 with a 4x12 front porch.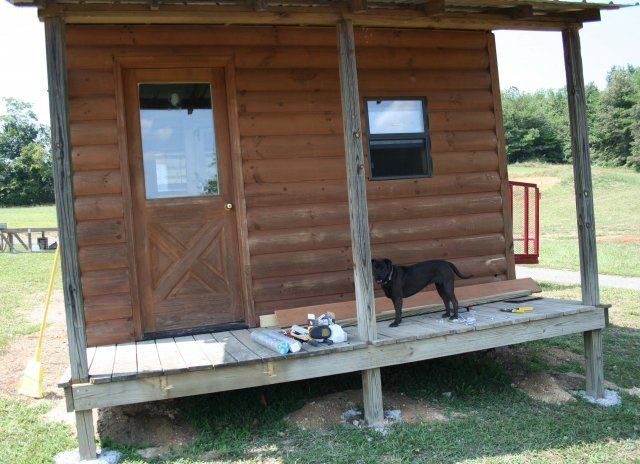 Inside, we divided it into 2 coops and a hallway. Both coop areas are 5x6 with a 3x12 hallway. Each coop has its own window and roost. There is a smaller window in front that we open for a nice breeze during the day.
There is plenty of room for storage and a shelf along the top of the coops.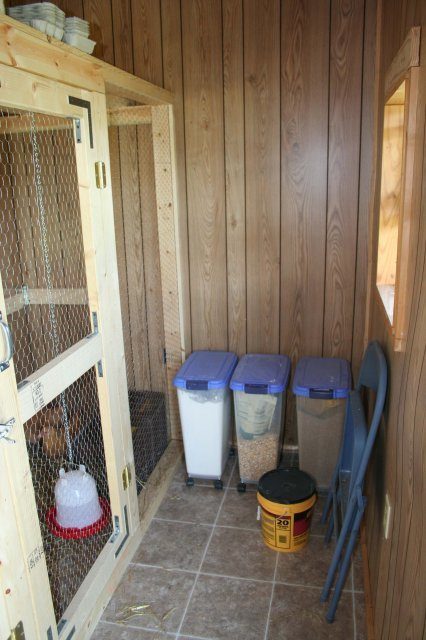 The runs in back are 6x12 and are completely covered.
Here, you can see some of the happy occupants. Each coop has its own entry door with ramp. On the left side, we have 7 Buff Orpingtons and on the left are 4 Black Australorpes. When the weather gets too cold, the 3 Dominiques that are in the chicken tractor will join the Australorpes.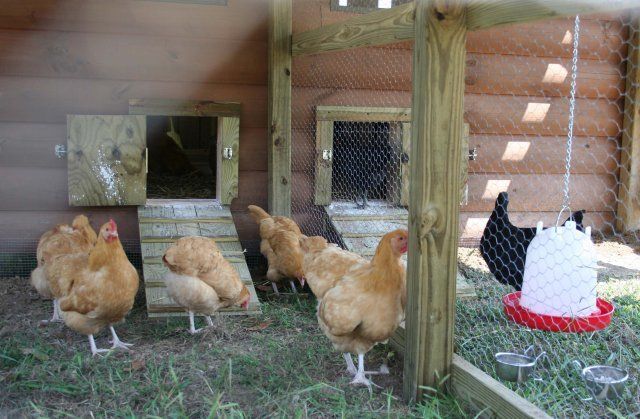 This is my chicken tractor that I got from an Amish community near us. It is 4x8 and is my 3 Dominiques summer house.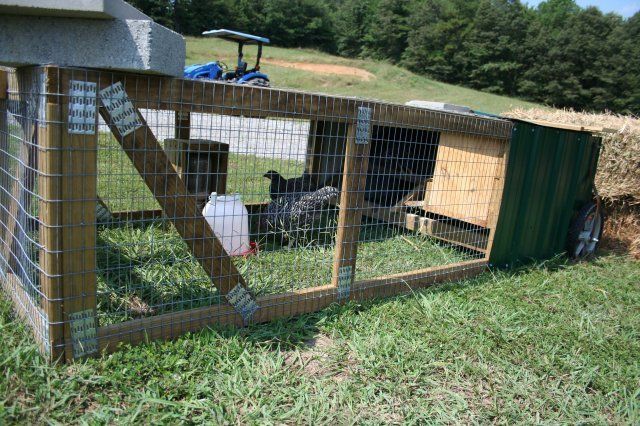 I paid $125 for it. I think I got a pretty good deal.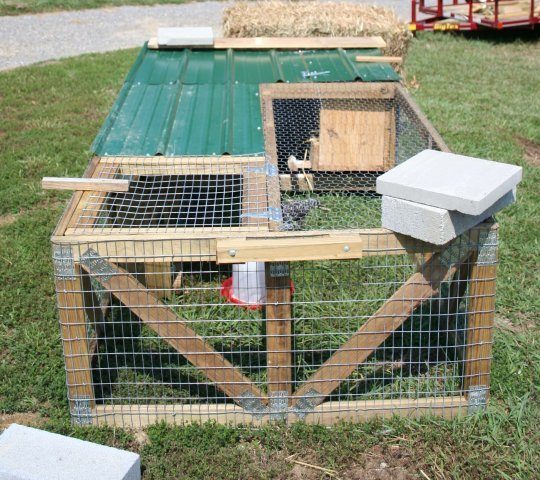 It has 3 nest boxes and a roost in the shade.
Last is "The Hen Pen" The coop measures 4x6.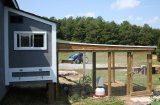 The run is 75 square feet. Three Ameraucanas and two Blue Andalusians are its happy occupants.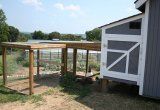 My DH is quite the handyman. Except for the tractor, he designed and built everything. He's just the greatest!
So, what do ya'll think?