Our free coop from craigslist.....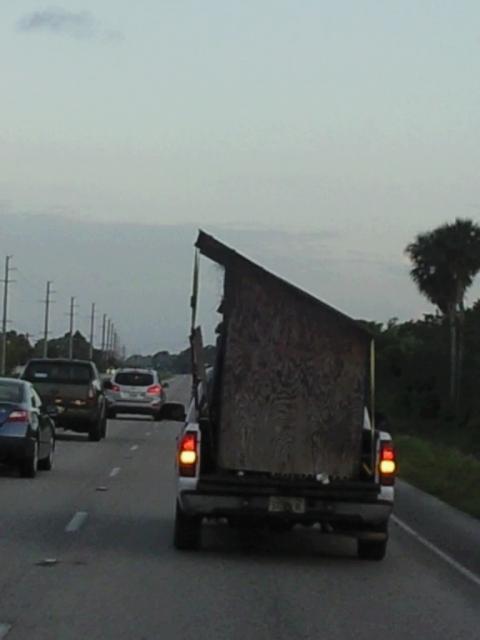 transporting coop to its new home
After we got it home, moved into place using pvc pipe to roll it to its location...then all mucked out!!
It was DISGUSTING!! had 4 milk crates on shelf for nest boxes and roosts!! covered in poop and moldy hay, floor was full of moldy hay and a carcass, not sure what kind, but I could not bring myself to take a picture until I mucked it out and bleached it a couple of times... I don't think it was EVER cleaned!!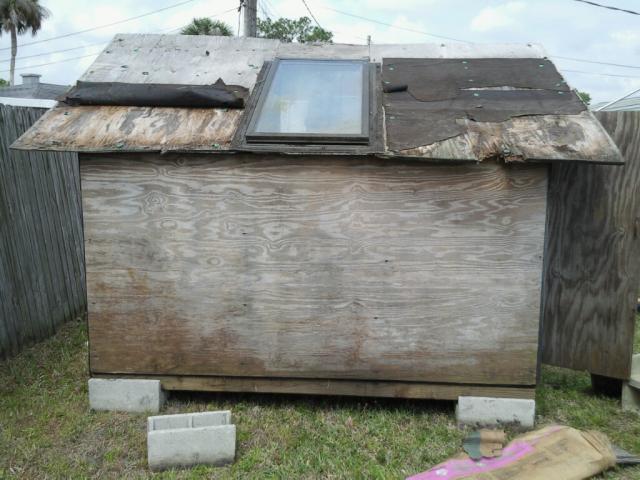 back of coop and what is left of the roof after driving down highway at 35mph!!
inside of coop after mucking it out and bleaching it..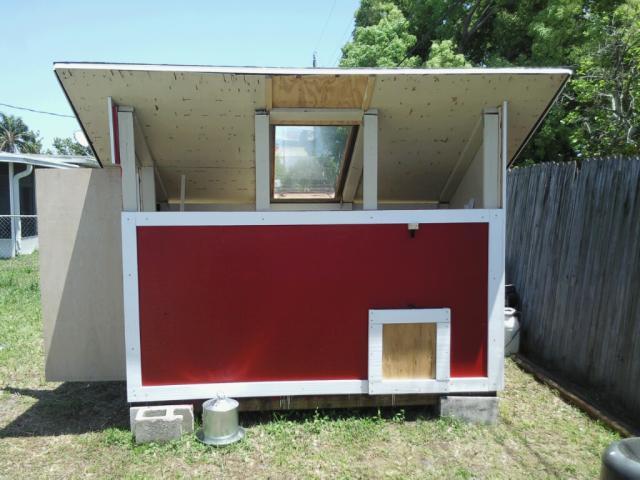 roof done! now to trim the nails and repaint!
..
AFTER painting, replacing 2 by 4 with a 2 by 6 and putting it up on its side to make frame for roost frames to sit on...still have to put on 1 by 1 wire and roosts
new door....still need to put in window and do touch up....trim white vertical trim....
from the front!! still need some finishing touches but it is getting there!
what an improvement on the roof!! trying to fix the arch in roof! people who made coop before did not believe in straight lines or squaring! LOL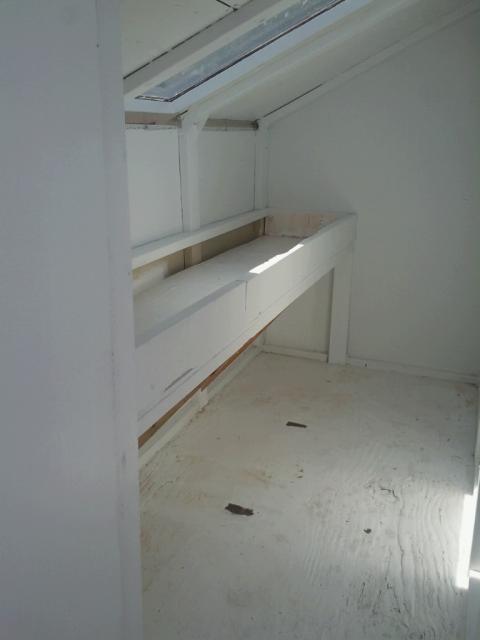 decided that I did not want the shelf supports taking up floor space, so I had hubby take them out and attach them to the wall instead! WOW, looks so much bigger!!!! MORE PICS TO COME!! Got lots done today!! Really wish we had taken more pics! Especially moving this monster off the pickup truck and into the backyard!