Hello, and welcome to my page, we are the chicken little Farmers from Bagdad, KY (Angela & Omran) we are promoting recycling and Building Structures from old building materials and what ever we find in Trash. We like enjoying life as it comes and leave the rest for God to take care of. We are very blessed having 7 Acers farm and our 12 hens, 1 rooster,and four Cats.
In late may 2008 I contracted a job to tear down an old Deck, and get rid of all old Lumber, so best thing for me was to recycle. I took every thing home and decided to use it for our hen house.
Last year I also got 90 concrete blockes from another job I was doing, and that's how every thing started.
I started our henhouse with building a 10'x10' block foundation like preparing for any framed building.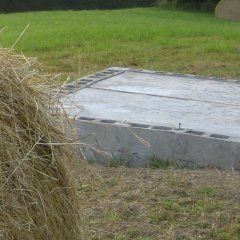 Then My best Friend Max helped me Frame the building, before I put the siding on building, another friend of mine (Berry) got me 6 bundles of shingles were left over from job he was doing.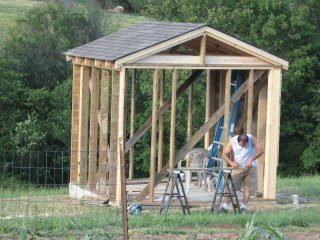 Next step was putting the old deck's boards 1x6'" as sides for the building, I flipped them upside down and took me forever to finish, but it turned out great, and before not so long Max came back and gave me an old door and an old window for the Building.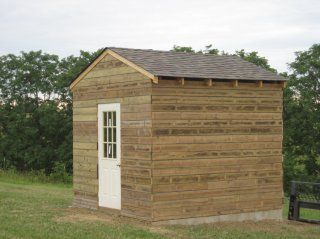 Then I started building the chicken's Run and thanks God before I got all the holes dug my wife came and gave me some advice, and said (Why are you killing your self and going down hill with the run try to go horizontal with the coop ) I loved the Idea and we finshed a 40'x12' Run in three days.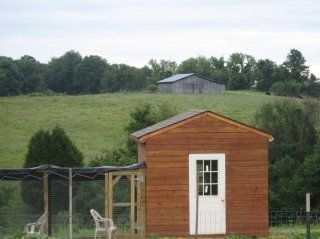 But like always, every time i build something, something else comes in mind, I decided to put a tin roof on the run because the tarp was getting very heavy when it rains.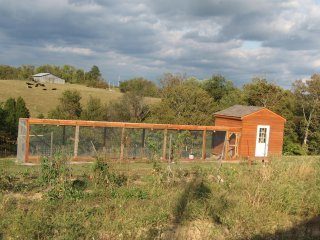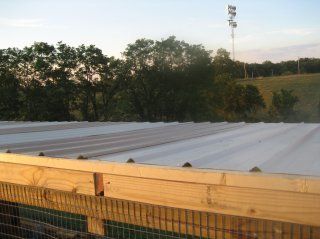 Nest boxes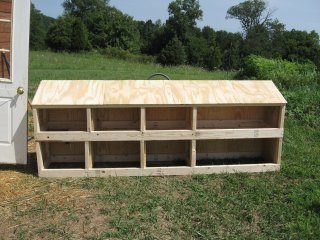 NEW ADDITION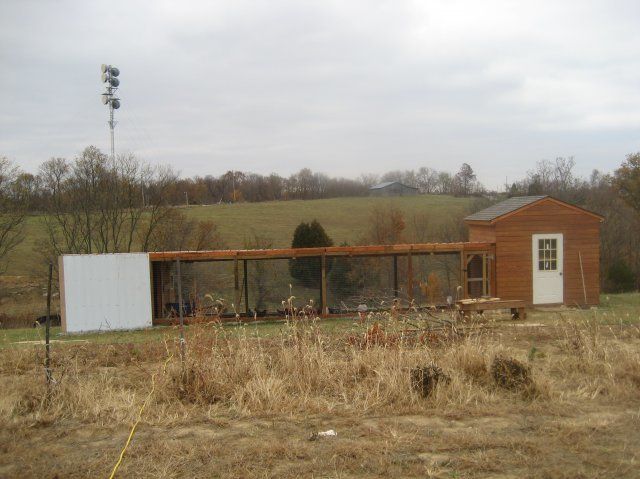 Other Side of new coop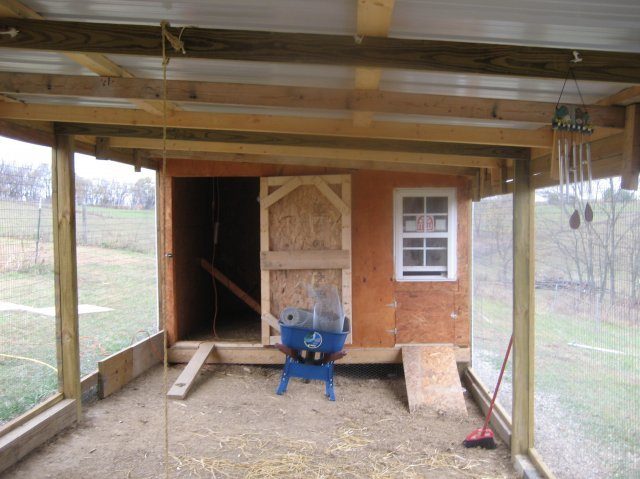 Home Made Feeder
Our First Egg.

Chicken care unit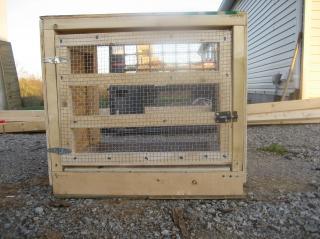 Brooder

That's our coop and we are very proud to recycle and encouraging everyone to do so, hope you like it.
Omran & Angela