We live in southern MO near the Arkansas border. My husband and I are pretty new to the chicken world. Our flock consists of 3 rotten cats, a black lab/blue heeler mix (Violet) and 24 buff orpington pullets. MFA lost our cockerels. We're currently looking to buy a BO rooster.
On to the coop. This was a sort of arbor when we bought the house. The cement pad was there with the railings on it. Some grapevines were growing on it. It seemed like the best bet for us since we didn't care about keeping the structure.
Destruction!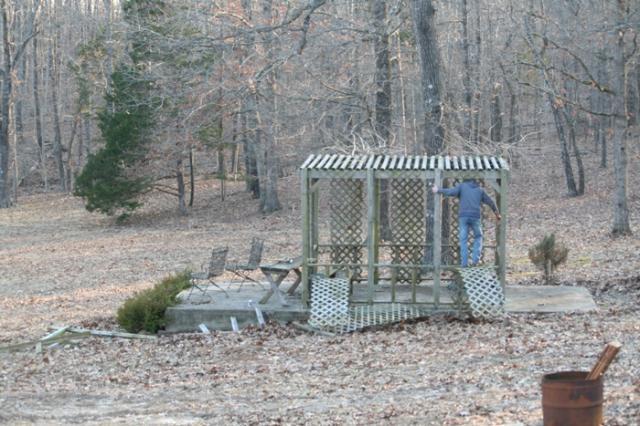 Construction! This was the first time that the hubby has built something from (sort of) scratch. It's been a long adventure....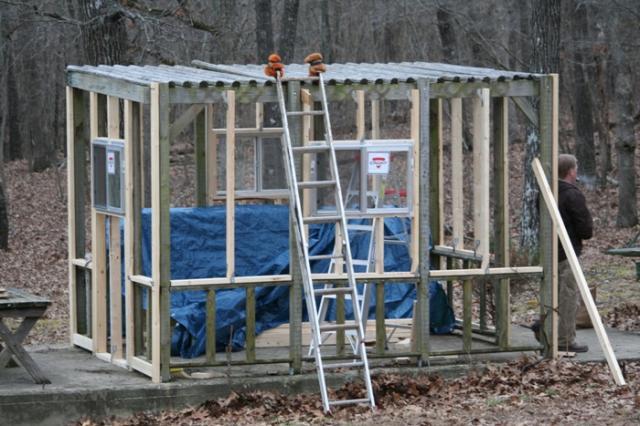 Slowly it's coming together...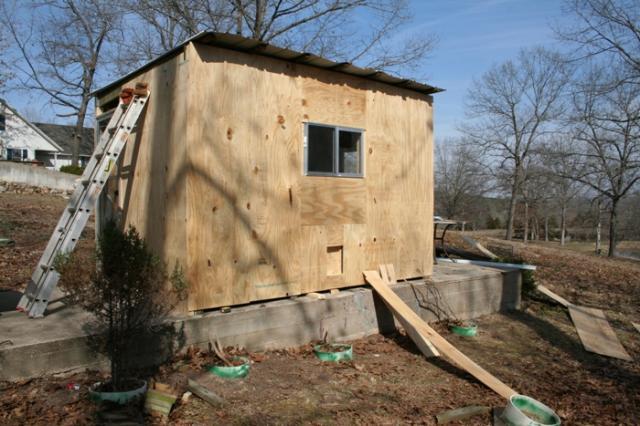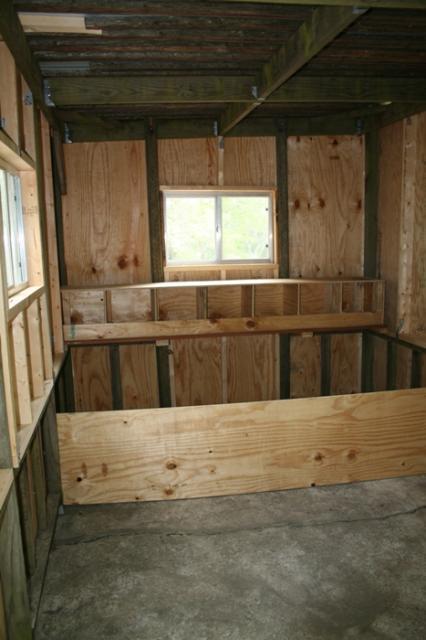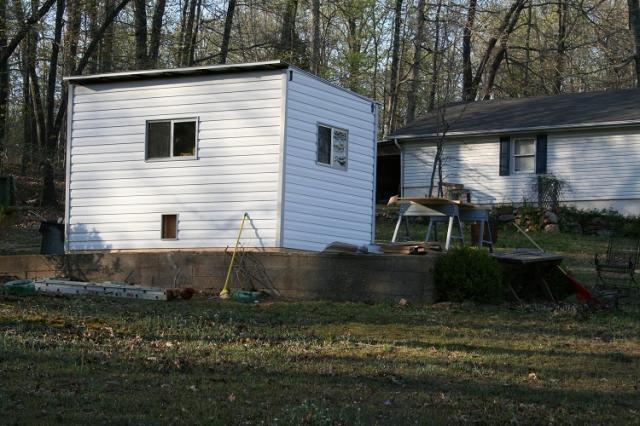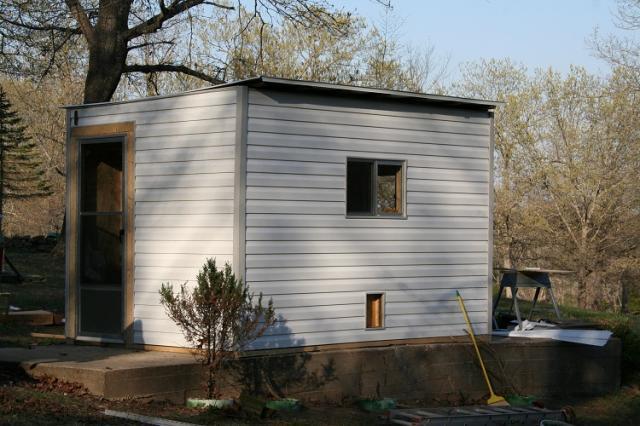 First day/night in the coop. So tiny!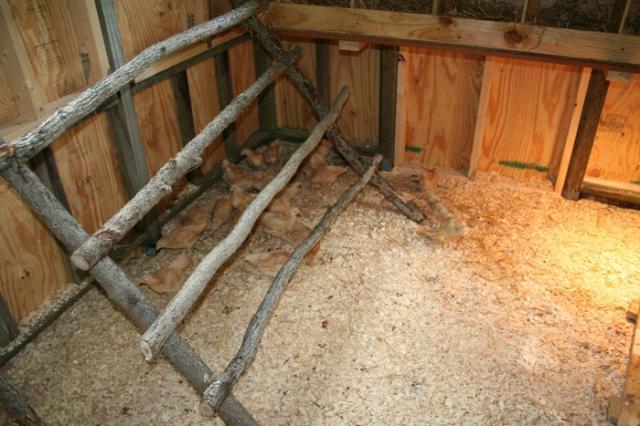 But, wait! There's more! Here are the ladies! Such a blast watching them grow up!
Here they are at about 1 week old.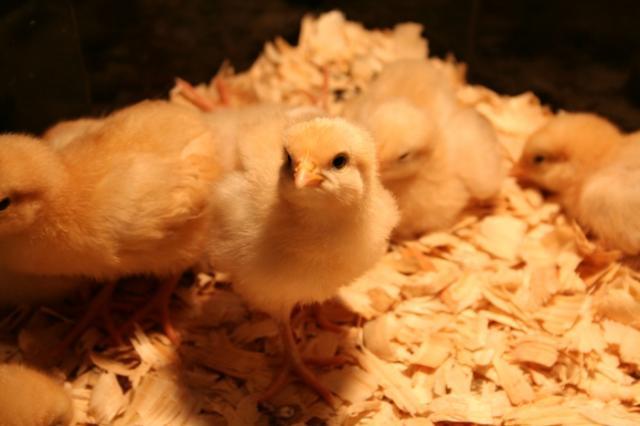 And here they are at 10 days. We had to put them in a bigger box. Now they have midair crashes while stretching their wings! So funny! I love watching them eat spaghetti noodles and bugs! Hah!
Here they are at almost 5 weeks.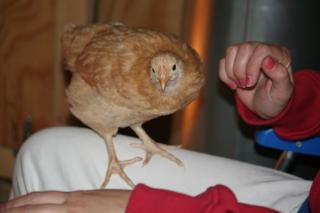 This is Big Bertha on my lap....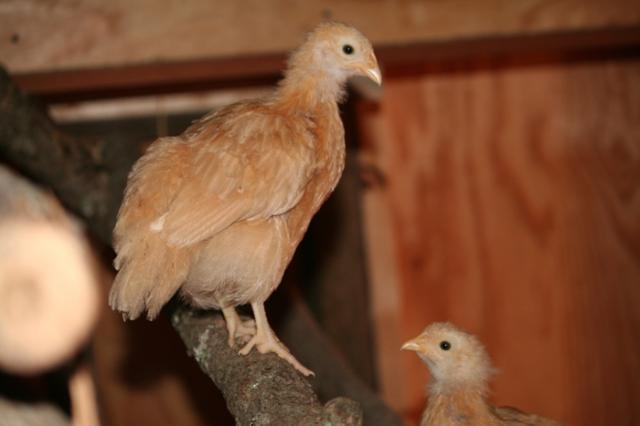 We just added a Rhode Island Red rooster. He's almost 2 months old, ten days older than the original flock. He's doin good so far! Hubby's been calling him Fred.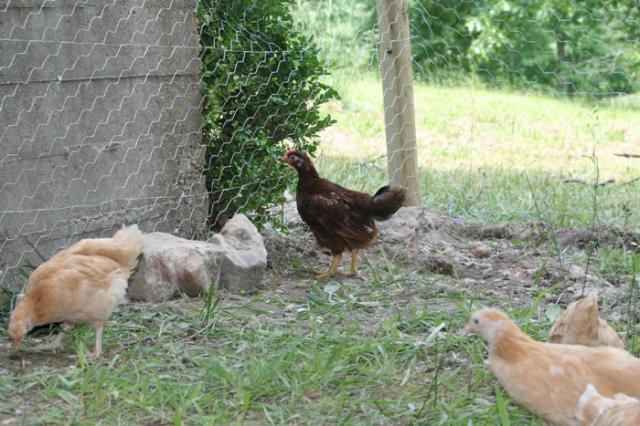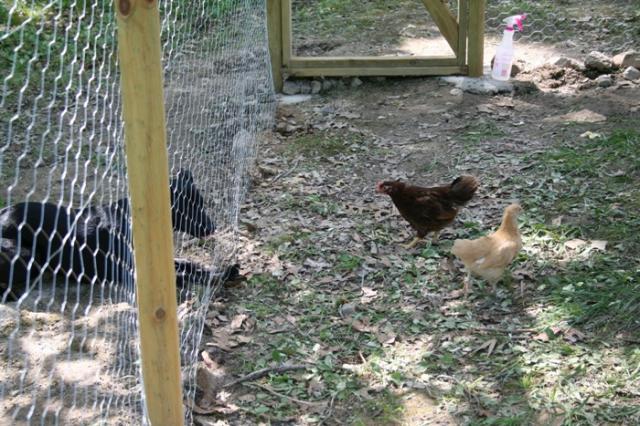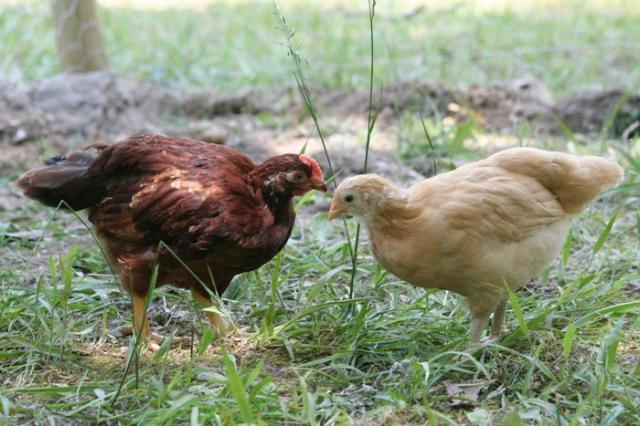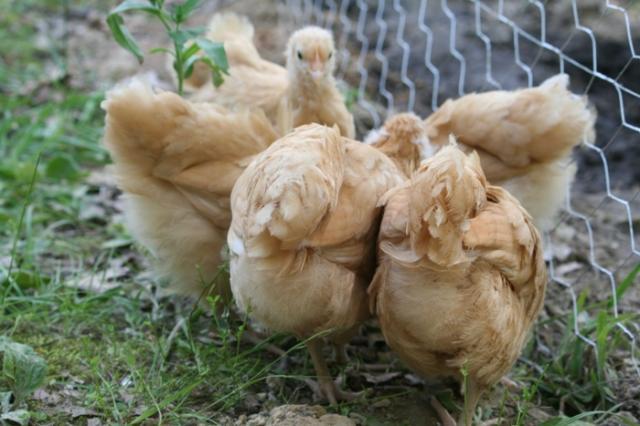 Update 7/31/10
We let a friend have the RIR rooster, Freddie. The friend needed a rooster and we realized we accidentally ended up with a BO rooster in the original group. So now we are down to 23 hens and 1 awesome rooster named Rusty! I love him so much! He's really good with the ladies so far. I just noticed his spur buds coming in today. I'm hoping his personality doesn't change for the worse....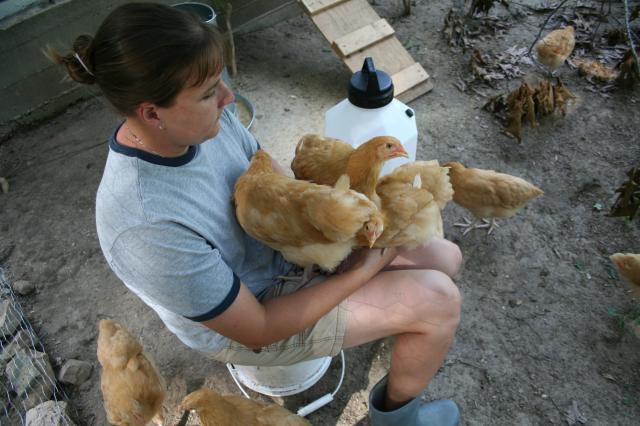 Older pic of me and some of the ladies before we started free-ranging them. They stay out almost all day now. It's been about a month since we started that.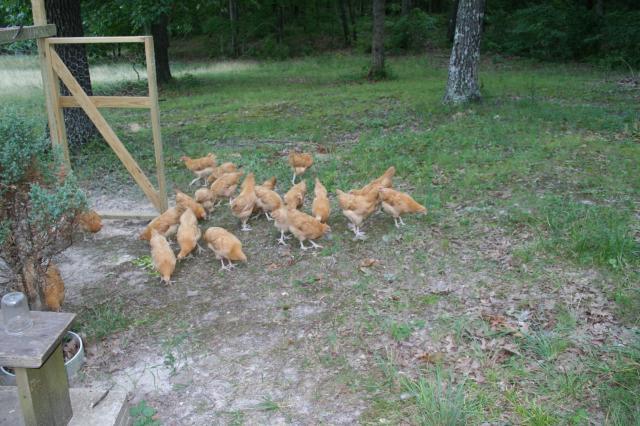 Their first few minutes out of the run....

That's it so far! I'll keep updating.....