My New Coop
I started with an old run-in shed that was previously used for the horses.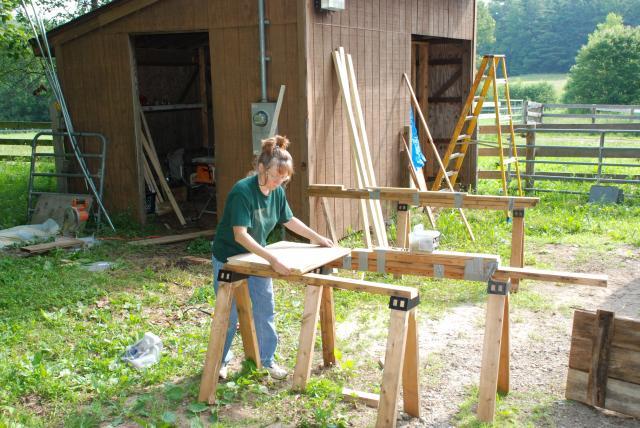 I attached 4x4's at the base to work off. Found left-over Blue Stone for walkway.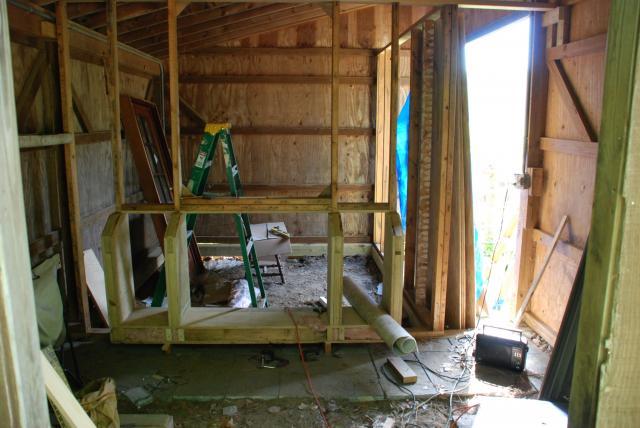 Purchased a door, 2 windows and some 2x4's from a re-store that deconstructs houses and resells the material.
Framing, my egg collecting/nesting box done, windows and door in.
That's pretty much it for construction pictures.... I was too busy working.
Here is the finished product: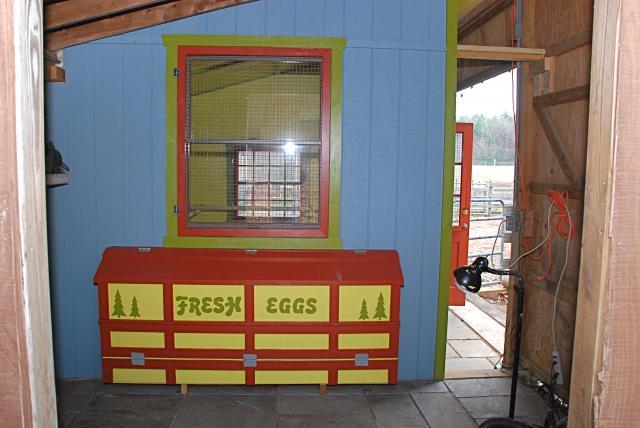 Nesting Boxes

Made hardware wire frames for windows and door w/ hinges & locks, extra protection from predators.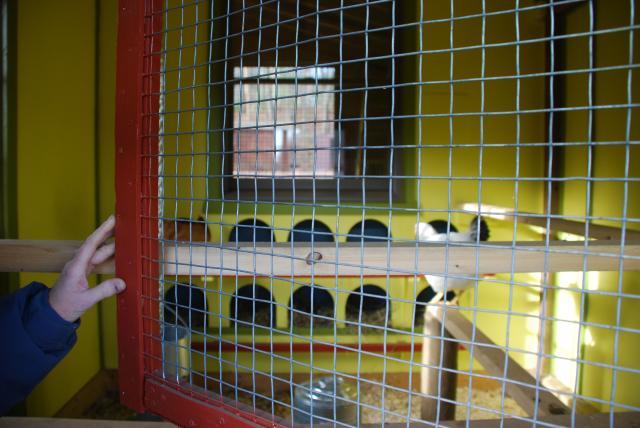 Hardware wire frame on people door.
Ceilings, walls, fully insulated from the New England cold.
Pop door for chickens - 'Moon Over Monson' logo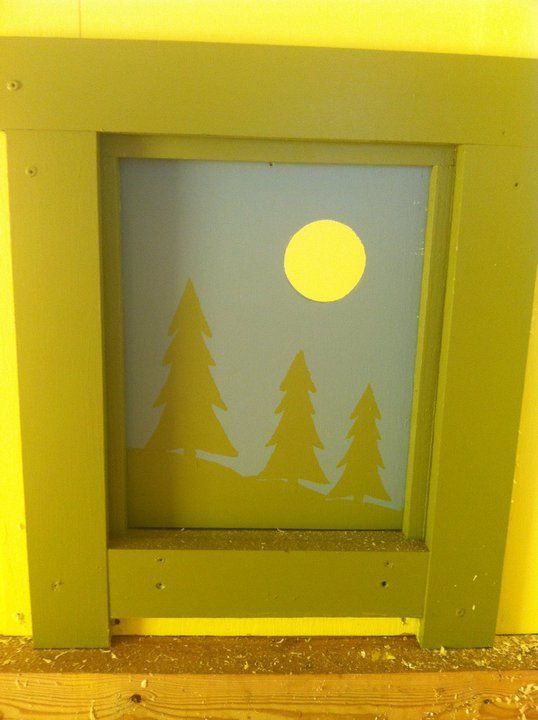 Daytime/night timer set to open and close pop door.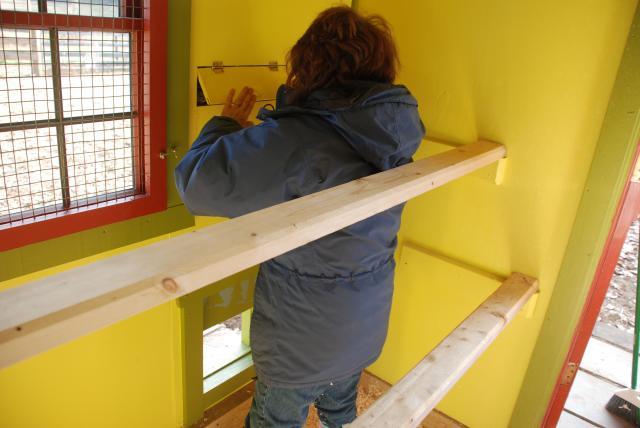 First chicken to check out the new digs. Roo standing back.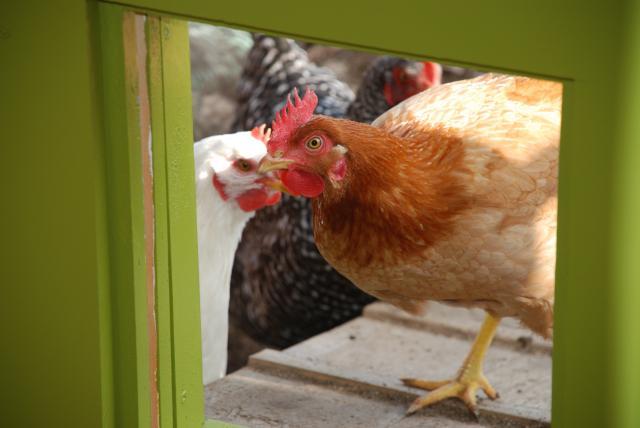 Everyone's curious.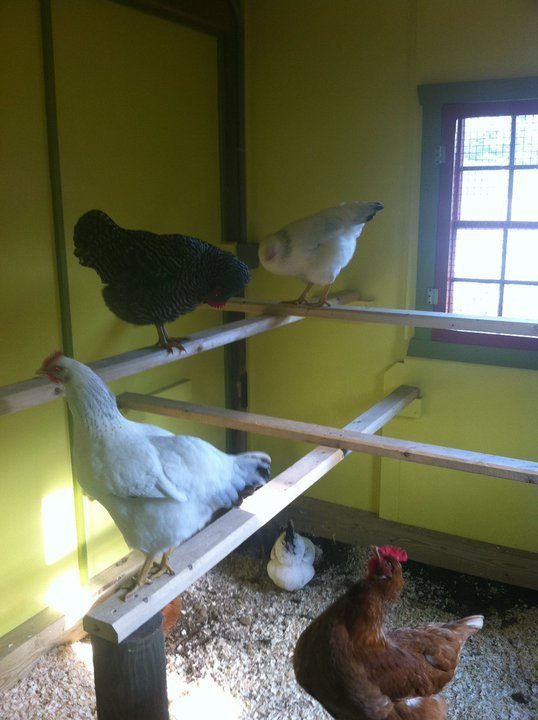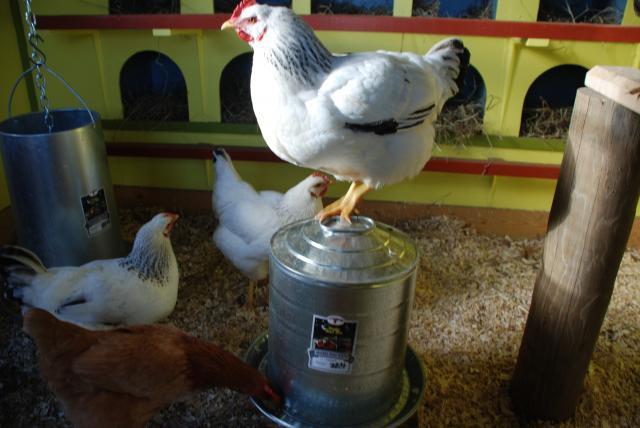 Top lifts to gather eggs. Note the 'Chicken' Wellies DH surprised me with for opening day.
Top and bottom opens for egg collecting.
Side of chicken house w/ new window and pop door into pen. Inverted stone wall 18" deep dug all around coop w/ hardware wire fencing, more predator protection.
Hardware wire frames on hinges to clean windows or open them for fresh air.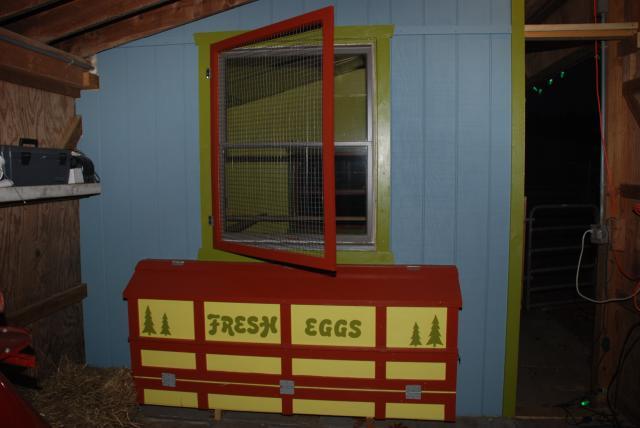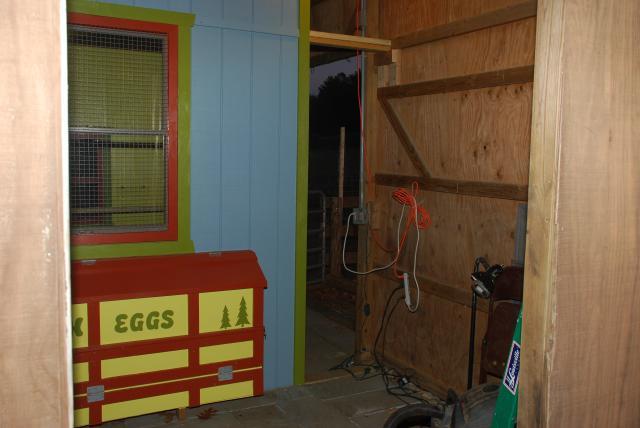 Wendy and Daughter Katie watching chickens from the observation window.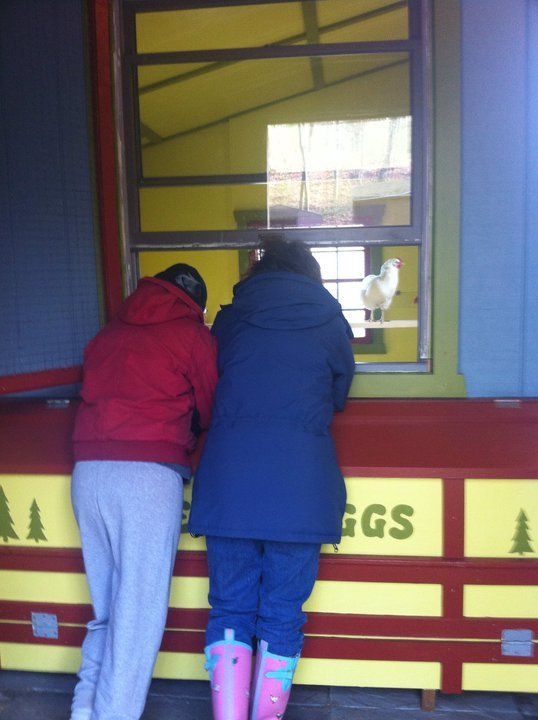 Happy Girls.
Chicken's view into pen.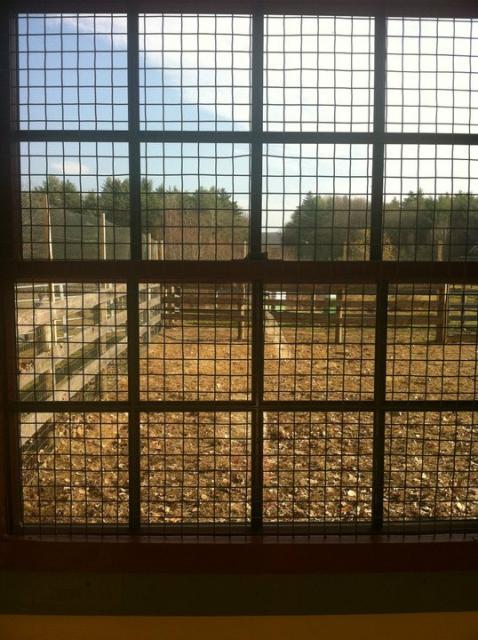 Bailey checking out chicken house opening day.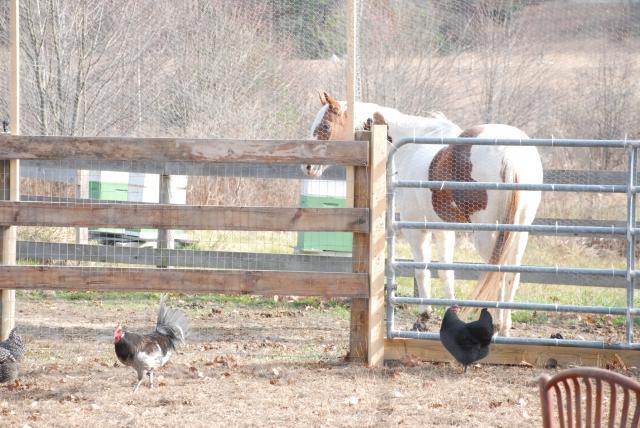 Happy hens lay great tasting eggs.
The Pen:
Fencing around pen has 2' skirt extending out so predators can't dig under, also 3 electric wires around outside of fencing to discourage climbing predators. Netting over top of some areas to provide a 'run under' for chickens when there is an air attack alert from hawks, eagles or low flying planes.
That's all for now.
Thanks for looking.