If this is your first time on BYC, we suggest you start with one of these three options:

If you're already a member of our community,

click here

to login &

click here

to learn what's new!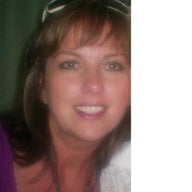 Loading...

Loading...

About

Location:

Real Name:

Judi K

Interact

Signature

Barred Rock, Black sex-linked, Dorking/Iowa Blue mix, Black, Buff, & Lavender Orpingtons, bantams (mottled and splash) & LF (blue) Cochin, BLR, SL & GL Wyandottes, Lt Brahma, Salmon Faverolles, Easter Egger's, Speckled Sussex, Silver Laced Maran, and Polish mix

Ovations: ("Thumbs up" icon on bottom left of post)

Let someone know they have been a help!

BYC Awards: https://spreadsheets.google.com/viewform?hl=en&formkey=dENpa285MlNhX1ctNG5pOEttc0pWMnc6MQ#gid=0

Loading...

Loading...