If this is your first time on BYC, we suggest you start with one of these three options:

Not a member yet?

join BYC here

& then

introduce yourself

in our

community forum here

.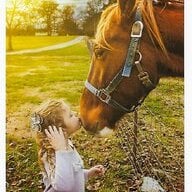 Loading...

Loading...

About

Interact

Signature

be careful who you trust believe me just as sure as you do the ones you trust the most might. make a fool of you the road you travel on my be filled with ruts and holes careful where you place your feet you might fall and bust your nose .

Loading...

Loading...