If this is your first time on BYC, we suggest you start with one of these three options:

Not a member yet?

join BYC here

& then

introduce yourself

in our

community forum here

.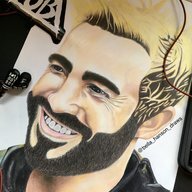 Loading...

Loading...

About

Gender:

Female

Real Name:

Bella or to some people.........Miss NASCAR!"For God so loved the world, that he gave his only Son, that whoever believes in him should not perish but have eternal life."~John 3:16

What's your main reason for joining our community?:

I wanted to interact with people who also own chickens

Interact

Signature

"The world is full of evil and lies and pain and death, and you can't hide from it; you can only face it. The question is, when you do—How do you respond? Who do you become? ~Phil Coulsin

Loading...

Loading...

Loading...

Loading...

Loading...