If this is your first time on BYC, we suggest you start with one of these three options:

Not a member yet?

join BYC here

& then

introduce yourself

in our

community forum here

.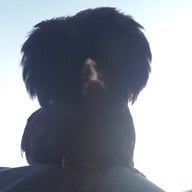 Firekin1
Songster, from Nova Scotia
Firekin1 was last seen:

Sep 3, 2018
Loading...

Loading...

About

Interact

Signature

I have 1 fat cat, and raise true black/blue/splash and wheaten Ameraucanas, rumpless araucana, Olive eggers, wheaten and copper marans, lavender orpingtons, buff laced, silver laced, and white crested polish, coronation and light sussex, speckled sussex, silver laced Wyandotte, pure RIR, buff, partridge, and white silkies, 1 pet delaware hen, barred rocks, royal palm/eastern wild turkeys, Saxony and Cayuga ducks, 2 kids, and 1 husband.

Loading...

Loading...