If this is your first time on BYC, we suggest you start with one of these three options:

If you're already a member of our community,

click here

to login &

click here

to learn what's new!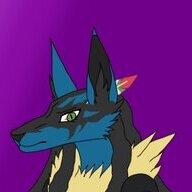 Loading...

Loading...

About

Gender:

Female

Real Name::

My real name is Willow but you may call me Frost and if your a good friend Frosty ;)

Website::

I am proud supporter of the LGBT+ community!!!

Jabber::

And no I'm not one of those pity followers either!!!

ICQ::

I believe in love! Not hate even if the rest of world hates, I refuse to!!!

MSN Messenger::

I have had crushes on 3 males but I fell in love with an amazing female BUT I thought I was completely and utterly straight and that's what I'll always be!

AOL IM::

I missed my chance to be with someone I loved because of stupid society laws that limit what love truly is!!!

Yahoo! Messenger::

And I know some of you will probably hate my guts and that's sad because I love my BYC friends but I will stand by my beliefs, even if I stand alone!!!

Any way have a nice day!

Interact

Loading...