If this is your first time on BYC, we suggest you start with one of these three options:

Not a member yet?

join BYC here

& then

introduce yourself

in our

community forum here

.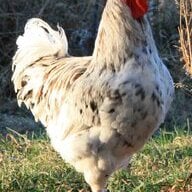 Loading...

Loading...

About

Interact

Signature

"Maybe home is not really about geography...maybe home has more to do with the work we've all done as individuals to increasingly become people we can live with. Maybe home is the desire to live soulfully, the tiny ongoing desicions we make that allow the soul room to breathe." -Linford Detweiler

Loading...

Loading...