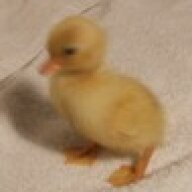 Loading...

Loading...

About

Location:

Real Name:

Abee Family

Interact

Signature

57 Call Ducks, 15 Indian Runners, 1 pair of guineas, 1 Pot-Bellied Pig, 19 Geese (African, Brown Chinas and Buff Pomeranians), 21 bantam (buff and columbian) wyandottes, 43 various laying hens and 2 Red Eared Sliders

Be like a duck. Calm on the surface, but always paddling like the dickens underneath!

http://www.kawonufarm.com/

Loading...

Loading...