If this is your first time on BYC, we suggest you start with one of these three options:

If you're already a member of our community,

click here

to login &

click here

to learn what's new!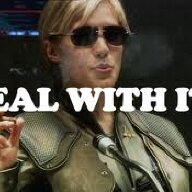 Loading...

Loading...

About

Gender:

Female

Real Name::

Her Royal Highness, Princess Little! You really want to know? Alright. I'm actually called Jai.

Website::

http://littlesrps.forumotion.com/

Jabber::

If you want to contact me, then go onto Howrse and look up ChasingDreams

Interact

Signature

You (yes, you, the one reading this) need to hear this: you are amazing. I'm telling the truth! You're one of a kind, there is nobody in the world who could possibly replace you! So hold your head up high and don't listen to the ones who try to drag you down, they're just jealous because you are so wonderfully, amazingly, fantastically YOU.

Loading...