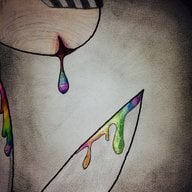 Loading...

Loading...

About

Gender:

Female

Real Name:

Samantha. Just call me Mantha though.

Website:

Cats always make the bad times better

"I've already met the devil: he's my best friend. He told me how to leave, but I don't want to end... Don't tell me I'm broken because I'm not. I've got problems, problems are all that I've got."
~The One, Deuce~

Interact

Signature

I wish I could go back to a time when I could smile and it didn't take everything in me to do it.

I always smile. It hurts so much. When I pass by people, I ALWAYS smile. Always. I die a little inside every time I do. They don't know my smiles are fake. They don't know that there is a war inside of me, and I'm losing.

Don't Click this link!!!

​

Loading...

Loading...

Loading...