If this is your first time on BYC, we suggest you start with one of these three options:

Not a member yet?

join BYC here

& then

introduce yourself

in our

community forum here

.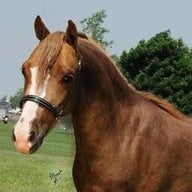 minihorse927
Whipper snapper, Female
minihorse927 was last seen:

Jul 13, 2018
Loading...

Loading...

Interact

Signature

NPIP & AI CLEAN Ducks I raise: Snowy calls and Anconas Chickens I raise: Ohiki, Swedish flower, svart hona, chocolate, mauve, mauve splash, cuckoo, blue, splash and black orps (bantams, ENGLISH), brown/isabel leghorns, and easter eggers. New for 2017 chocolate cuckoo english orpingtons(large fowl) and Buff saddleback pomeranian geese! And, 1 lonely guinea hen who thinks she's a duck.

Loading...

Loading...

Loading...

Loading...