If this is your first time on BYC, we suggest you start with one of these three options:

Not a member yet?

join BYC here

& then

introduce yourself

in our

community forum here

.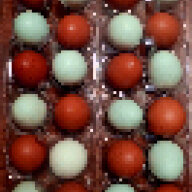 Loading...

Loading...

About

Interact

Signature

"Nothing is lost, nothing is created ... all is transformed. Nothing is the prey of death. All is the prey of life."-- Antoine Béchamp

The "blues" Ameraucana and Marans

Loading...