If this is your first time on BYC, we suggest you start with one of these three options:

Not a member yet?

join BYC here

& then

introduce yourself

in our

community forum here

.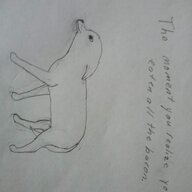 Poultrybreeder
Songster
An apple may fall from a tree.. but an egg falls from a hen Jul 30, 2018
Poultrybreeder was last seen:

Aug 20, 2018 at 5:08 PM
Loading...

Loading...

Interact

Signature

And God said, "Let the land produce living creatures according to their kinds: the livestock, the creatures that move along the ground, and the wild animals, each according to its kind." And it was so (Genesis 1:24)
Here is our website, if you want to check it out, please copy and paste. We will open very soon, 3/30/2018! http://dcchickenfarm.weebly.com/

Loading...

Loading...