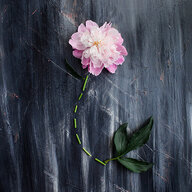 Gender:

Female

Location:

Occupation:

Student
RiverStorm
Overrun With Chickens, Female, from Southern USA
9 days til Christmas! Dec 16, 2017 at 12:34 PM
RiverStorm was last seen:

Dec 18, 2017 at 6:32 AM
Loading...

Loading...

About

Gender:

Female

Location:

Occupation:

Student

Real Name:

If you know me Call me River, if you don`t call me Storm

My Coop:

Website:

Na

What's your main reason for joining our community?:

To learn about chickens

I am a Christian and I am home schooled. In my pastime I am doing something with my family, researching animals, listening to music, playing with my animals, reading, or i am on BYC. As for TV and movies my favorites are Marvel and Star Trek! My favorite singer is Toby Mac. As far as novel reading it is Survivors, Wolves Of The Beyond, Guardians Of Ga`hoole, Dogs Of The drowned City, The Guardian Herd, and some others.

I have 3 dogs, 2 parakeets, and 18 chickens.

I write!

"Well, you know how the saying goes. Looks ate the Zelda."
Flufferes May 30, 2017

"With Fluff around, expect the unexpected and wait for the impossible." HeavensHens88 July 11, 2017

"You mess with the poultry, you mess with the rifle!" caboodleschicks June 9, 2017

"I think it was May, the day Sarah's head went BOOM" Flufferes July 13, 2017

"When one desires to eat a lampshade...one must push it into ones mouth...not through one's skull... (I believe you've learned your lesson Sarah)" Micah Wotring July 21, 2017

"Nah, that's just an avvy...deep down inside I will always be a pizza!" Micah Wotring July 22, 2017

"BACK FROM BACONOTOPIA, ARE WE NOW?" HeavensHens88 July 21 2017

"Sometimes I like to tuck my knees into !my chest and lean forward.
Its just how I roll." PeepersMama September 15, 2017

"YOU BE A ONE EYED RABID BUGGER
I MEANT LIKE A PAIR OF FRIENDS." HeavensHens88 November 28, 2017


SOME of my BYC friends!

@HeavensHens88
Saeah is awesome! She is a awesome RPer and writer! She does a lot of things I do, too!

@The Angry Hen
K is a great friend! She was my first friend on BYC! And she is great at taking photos!

@Fanci Feathers Marans
Fanci is amazing! She is a great Rper, writer, and friend!

@Flufferes
Fluff is hilarious! She is all ways there to say a joke! She is a great RPer, writer, and friend!

@Hybridchucks
Ya`el is a great friend! She is funny and kind!

@DiamondSwan
Destiny is a great friend! She is very kind!


If I haven`t added you yet I, Don`t know you very well to say something, or my brain 'died' and I have no clue what to write! XD which the second is the most likely XD

Interact

Signature

"Be your self because you are one and only" ~ Me. The He Wolf "The he wolf I saw was grey and huge. His howl full and true. The sound in the back. Was his pack"~Me. Wolves rule! I write books!

Loading...

Loading...