If this is your first time on BYC, we suggest you start with one of these three options:

If you're already a member of our community,

click here

to login &

click here

to learn what's new!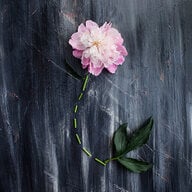 RiverStorm
Chillin' With My Peeps, Female, from With the wild pack
"Tell me, Street Mutt. Where are they hiding? They can't have gotten out!" Blade to lucky in The Empty City Jul 16, 2017
RiverStorm was last seen:

Jul 23, 2017 at 1:52 PM
Loading...

Loading...

About

Gender:

Female

Location:

Real Name:

If you are a friend Call me River, if you know me but not that well call me Storm, if you don`t now me call me RiverStorm

What's your main reason for joining our community?:

To learn about chickens

I am a Christian and I am home schooled. In my pastime I am doing something with my family, researching animals, playing with my animals, reading or i am on BYC.

I have 10 chickens, 3 dogs, 2 parakeets and a lot of fish.


"Well, you know how the saying goes. Looks ate the Zelda."
Flufferes May 30, 2017

"With Fluff around, expect the unexpected and wait for the impossible." HeavensHens88 July 11, 2017

"You mess with the poultry, you mess with the rifle!" caboodleschicks June 9, 2017

"I think it was May, the day Sarah's head went BOOM" Flufferes July 13, 2017

"When one desires to eat a lampshade...one must push it into ones mouth...not through one's skull... (I believe you've learned your lesson Sarah)" Micah Wotring July 21, 2017

"Nah, that's just an avvy...deep down inside I will always be a pizza!" Micah Wotring July 22, 2017

Interact

Signature

"You're wrong! This has nothing to do with the Earth-Dog! You claim to be in touch with the Spirit Dogs, to speak for them. You're not a prophet—you're just a mad bully. I am the true daughter of Earth-Dog and River-Dog. Earth-Dog has seen plenty of blood already. She has had enough—we have all had enough!"
Storm to Blade in Storm of Dogs page 255

Loading...

Loading...