Up for bid is 12+ mixed chicken eggs. These are all brown egg layers. I have 2 buff roos over my hens: columbian wyandottes, new hampshires, partridge rocks, turkens, and white orpingtons. I know most people prefer pure breeds but these chicks that I hatched recently from these eggs are so cute. Here are some pictures of them while they were drying out in the hatcher: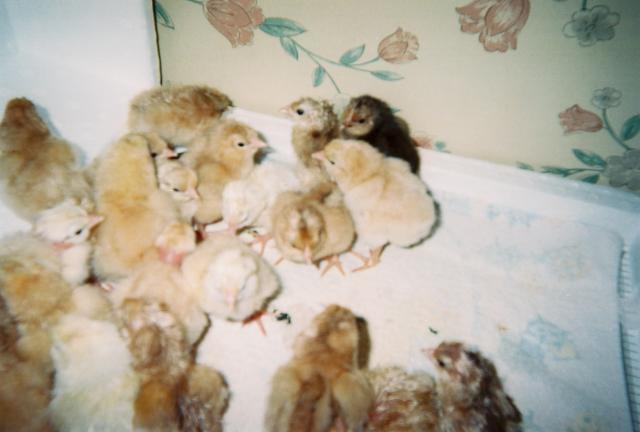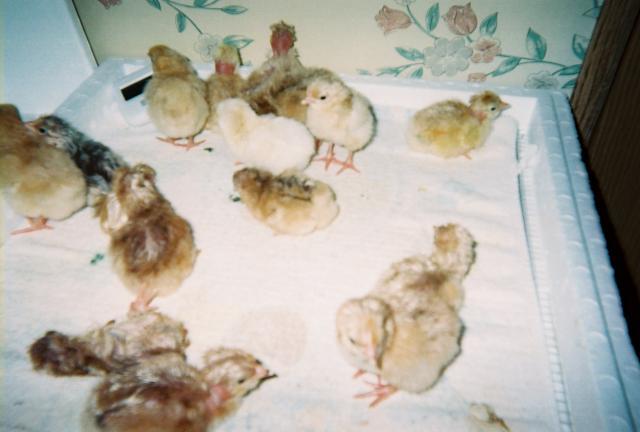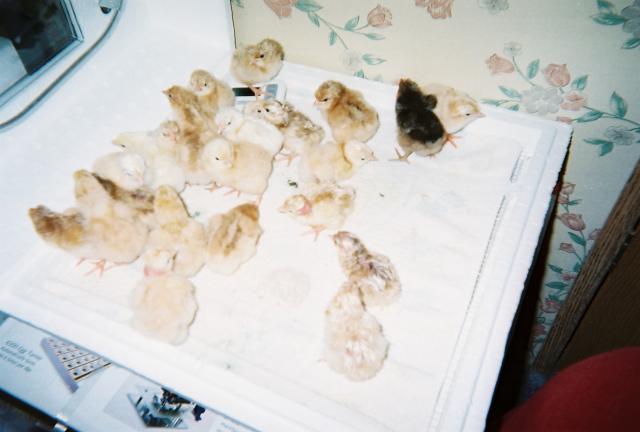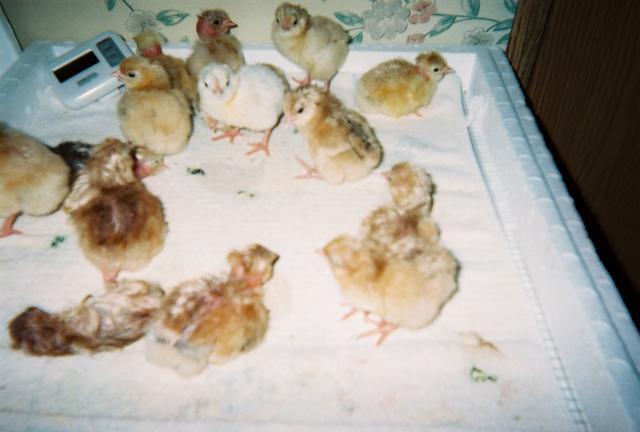 A picture of some of them after they went in the brooder:
Here is a picture of the daddies and the hens: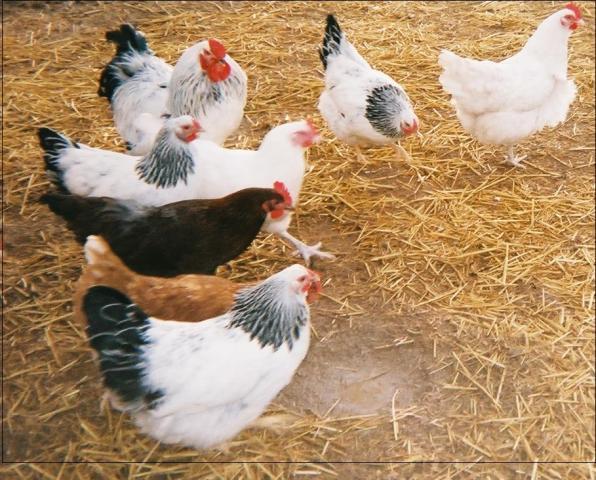 I don't have the columbian wyandotte roo anymore in the last picture.
******************************************************************************************
I cannot be responsible for what happens to your eggs after they leave the post office. These eggs will be collected the day before they ship out. There are various factors that determine your hatch rate in which I have no control over therefore I am not responsible: how the post office handles your eggs, your incubating practices, your incubator temps, and humidity. I had 44 out of 50 eggs hatch out on my last hatch (weekend of March 5/6).
I accept paypal payment only. My paypal email address is:
[email protected]
msn.com As soon as I receive payment for these I will ship them out.
Thank you for checking out my auction. Happy hatching. Oh and please do not bid on these if you live in a state that requires NPIP papers.
Last edited: