So i think i just had my first lesson in this whole chiken math thing! I started out with no chickens less than two weeks ago...hatched 3, than a few days later 2 more....then my mom got me 4 more from a friend of hers and i thought i was done. Well........today she took me over to said friends and i came home with five more chicks and the cutest little duck ever. And that is how i went from no chickens less than 2 weeks ago to 14 chickens and a duck today!
The duck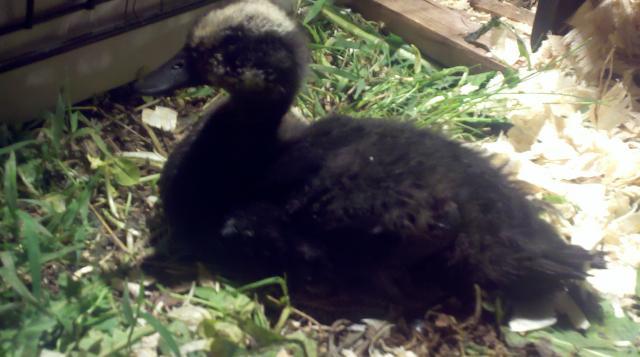 The first three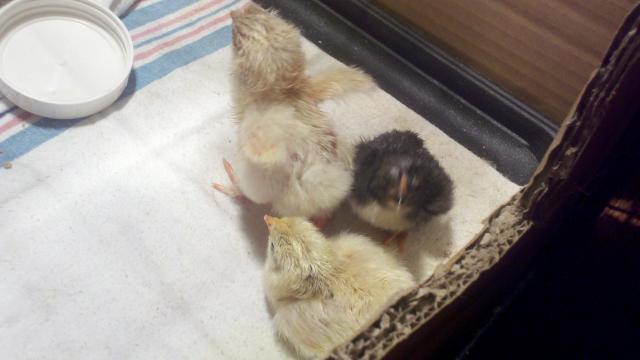 The four my mom brought me(the 2 in the back where from the ones had hatched already)
I don't have pictures of the five i got today yet! Anyhow! There you have it.....my chicken math.