Jun 29, 2009
1,268
9
201
My Coop
Rebel Roo Here Guys!

Well... the weather has gotten hot here in Central SC, and the Bobs went crazy! Here we go! Here's an auction for 30 (plus extras) of our Tennessee Red Bobwhite.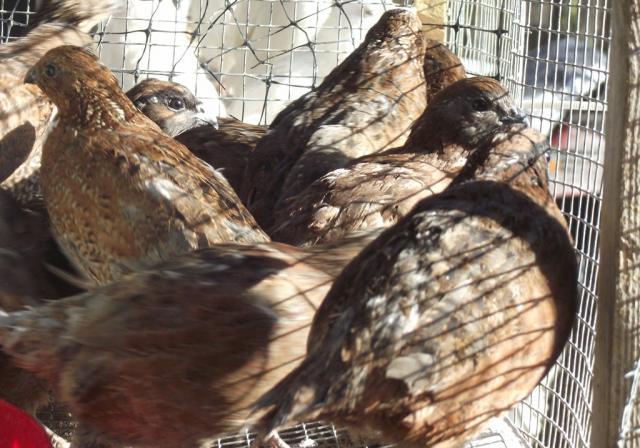 They are beautiful and lively and plump! Some of them are really getting large, but man do they fly well!

Thanks for lookin'... Wade
www.RushLanePoultry.com