They were 9 weeks on Wednesday, and in line with the promise I made to post weekly updates, I trucked on out to the barn, camera in hand, for the weekly way in. Thanks to Purple Chickens hypnotizing info, getting them to hold still for the camera was not so hard this time...course, their big fat bottoms no longer fit so well on my scale, so I had to hold the chicken with one hand, while trying to get a good focus on the numbers on the scale.....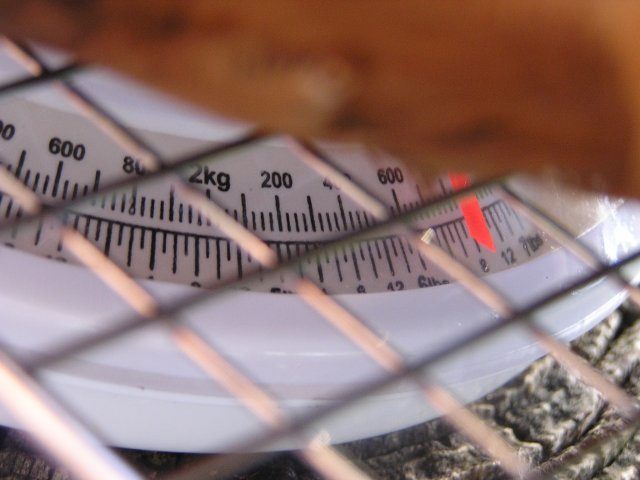 6 lbs. 9 oz for this guy....as you can see, the angle wasn't so good, so I thought I would re-take it and try to show it better....just let me scooch this guy a bit, now come over to teh side to snap a quick pic....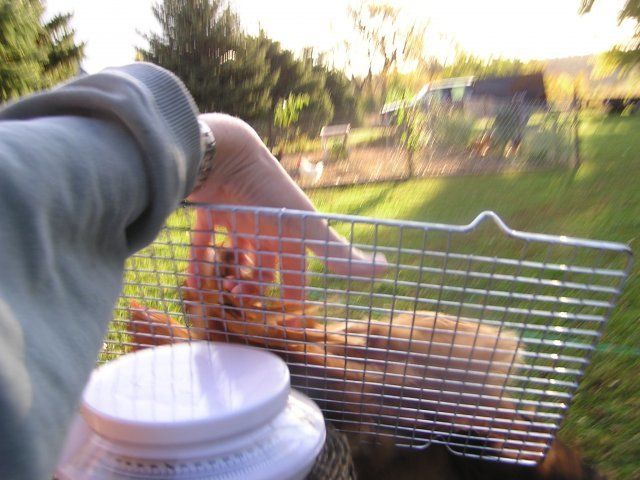 Uhhh...whoops. FYI...Hypnotized chickens WILL wake up when they hit the ground from four feet up. No worries, Mc Fatty was somewhat shaken, but not stirred. He took off running and sqwaking...but forgave me as soon as I broke out the feed scoop....
Alas, I would have taken more pics, but the batteries on my camera chose that moment to poop out permanently. Biggest chicken weight I got was 6 lbs, 12 oz...but he is the exception. Most fell into the 5-6 pound range. Oct 23rd is the big day for these guys...I can hardly wait to see how they taste!!
Last edited: