Here are the pictures of the building site. I only wanted one coop but the size of the first coop was not going to hold all of my chickens and I had to build another. They are coop kits but the runs are trial and error, more error than I hoped. The first little run was part of the kit, but nowhere near the correct size, so I fenced it all in so the dogs wouldn't eat them and added on a 12x12 run and connected it to the little run. Did the same with the second coop Talk about a money pit.
This coop is pretty simple to assemble.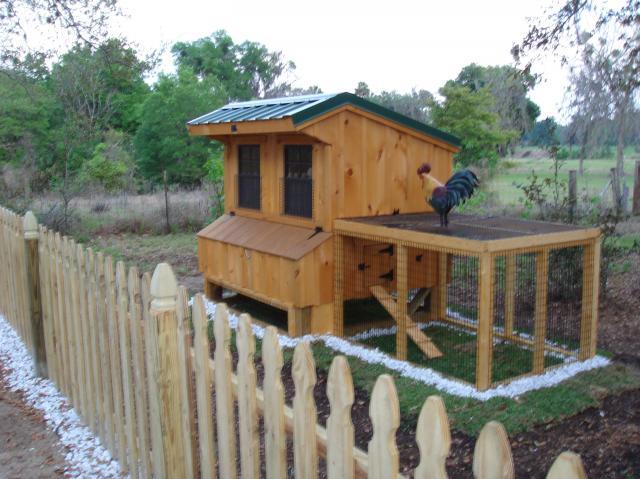 Add the fence so the dogs don't get any ideas, toy chickens.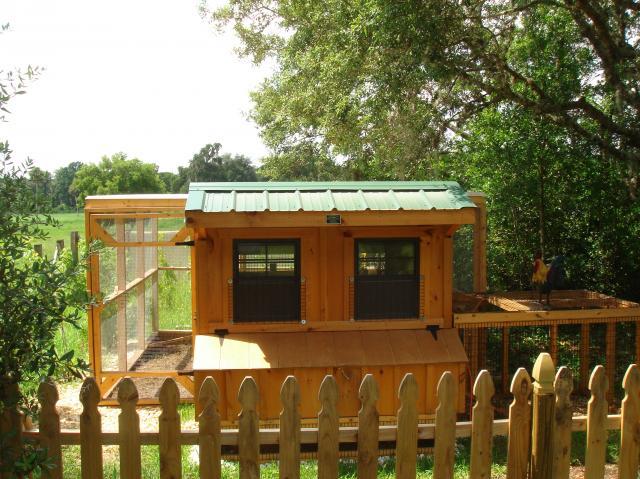 Now add the 12x12 run connected to the little Bantam run.
Add another coop and another run. Those two trees were in just the right place to put a gate.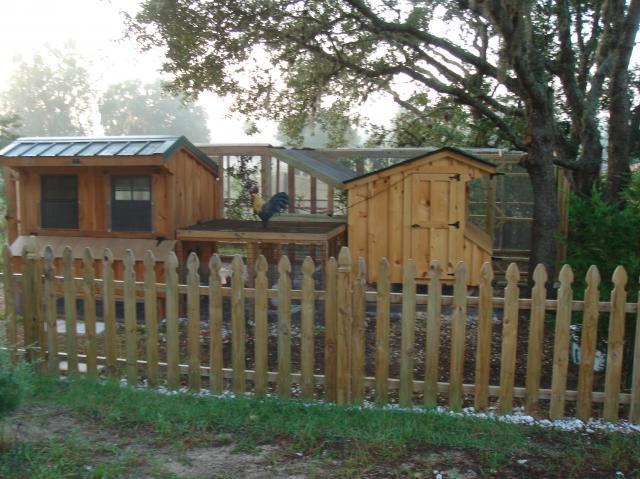 This is how it looked this morning.
Now all I need to do is get rid of about 10 chickens and it will all be done.