Sep 26, 2010
1,924
99
268
POST PICTURES OF YOUR ORPINGTON!!!! BEST ORPINGTON PICTURE FROM AN OWNER WILL RECEIVE A CONGRATS.
HERE ARE THE RULES
:
1. YOU MUST TELL IF YOUR CHICKEN IS MALE OR FEMALE. ( IF IT IS OLD ENOUGH TO TELL )
2. YOU MUST INCLUDE APPROXIMATE AGE
3. YOU MUST TELL WHAT CATEGORY YOU ARE PUTTING YOUR CHICKEN UNDER. ( SEE BELOW )
4. YOU CAN ONLY POST A PICTURE OF 1 CHICKEN PER CATEGORY! YOU MAY PUT A PICTURE OF A CHICKEN FOR EVERY CATEGORY BUT YOU CANT PUT MULTIPLE PICKS UNDER 1 CATERGORY!!!!
5. YOU CANT SAY ANYTHING NEGATIVE ABOUT ANOTHER CHICKEN BUT YOU CAN GIVE COMPLIMENTS!!!
6. THE PARTICIPANTS DONT HAVE TO BE PUREBRED IT JUST HAS TO B MOSTLY MIXED WITH ORPINGTON
I AM THE JUDGE
HERE ARE THE CATEGORIES
1. BEST ROOSTER
2. BEST HEN
3. BEST CHICK ( MUST BE UNDER 2 MONTHS OF AGE )
4. BEST ALL AROUND ORPINGTON CHICKEN ( ANY COLOR AGE GENDER ETC. )
to start it off here is a pic of my buff orpington hen buffy. She is not entering as a participant but just to show off.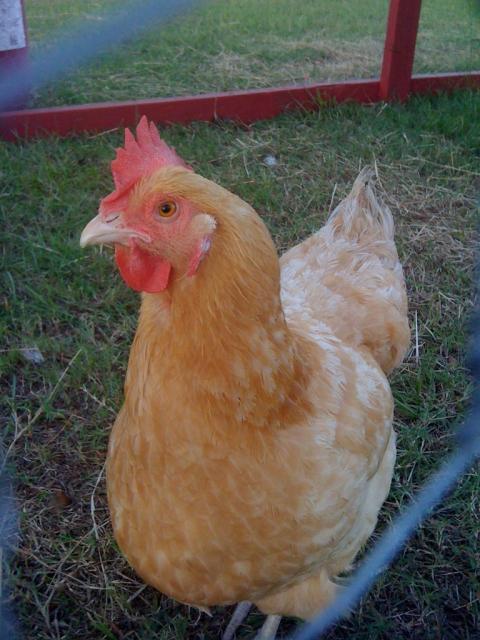 GOOD LUCK!!!