Oh and I think there is only 1 roo and 3 pullets. Tell me what you think.
Standard Leghorn mix Pullet? (there are leghorn tail feathers sticking up in the background that makes it look like she has a giant white comb just hard to tell its another bird in this pic)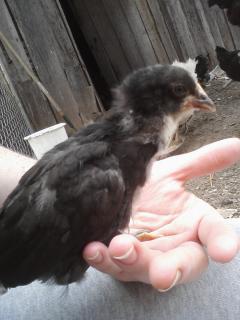 Little mr. Roo...Im prett sure on this guy. (I've thought he was a roo from day 3 on)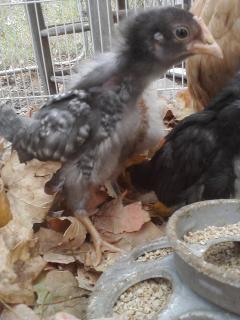 Little Jr. Roo's markings(pretty cool)
Will these feathers shed completely and be a completly different color? How does that work?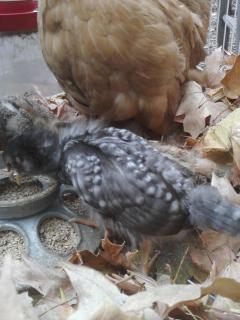 Our 2 bantam pullets(I think)
All 4 chicks and mama I think the Roo is the one who's head is up highest.
Them at 1 1/2 weeks old.