I have had my goats since May 1st and have learned tons and been through a lot with them and others that have came and gone for various reasons.
I will have more then one question but to start with....do any of you remember that boer buck I got for free a while back off craigslist? He came here I believe in rut. Well he is gone, he found a new home, he was only here 5 days but during that time my saanen buck below and the boer buck decided to about break my fence down ramming each other from opposite sides. I did move the boer buck back out of reach completely. I had not had my saanen buck while he was in rut since I only had him since May. He did not look this dirty ever since I have had him nor did he stink which that smell is getting less and less now so I think he is out of rut now or going out of rut.
My question is can the boer buck that was in rut make my saanen buck go into rut. The girls were never around them....they were on the other side of the yard and I don't believe the girls are in heat anyways. The boer buck came here in rut. Also do your bucks look or get this dirty when in rut? My saanen has been rubbing his head on the gate which is red cause there is red paint on the back of his head between where his horns would be. I did not notice him peeing or fleming though. Just the boer buck did that but he was experienced. My saanen is still young 1 1/2. I don't think he has bred before.
He also seems skinnier and eats like a horse. I thought for a while he was getting too fat.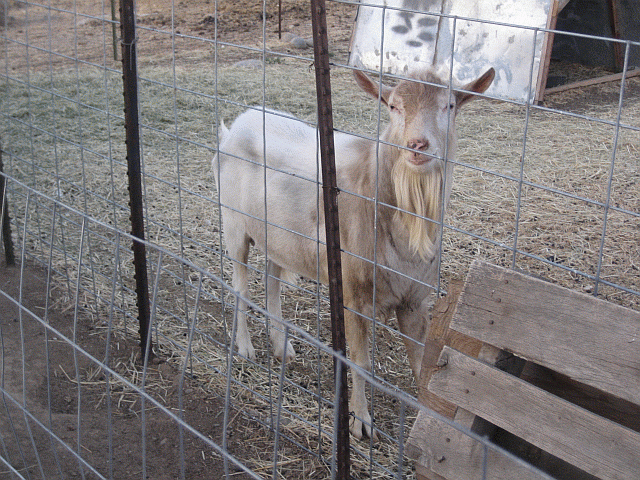 This is what he normally looked like till the boer buck came here.
Last edited: