These are my 2 Buff Sussex chicks, 7 weeks old. I purchased them as 'girls' (the breeder has a guarantee), but would appreciate all opinions on whether they are indeed female. One is lighter than the other, with less pronounced neck marking. The breeder had several of both the lighter and the darker birds, and I believe they came from different hatchings, but are the same age. I was unable to see the parents, so not sure if they are 'sex linked'.
Georgie is the lighter chick, Ruby is darker and with more pronounced neck marking. They are both very friendly, Georgie will jump all over me and fly up to my shoulder if I don't keep fending her off. I would also appreciate opinions on whether thay are indeed pure buff sussex?? The marking aren't as strong as I would expect them to be......
First 2 pics are of them together

1) Ruby on the left (2) Georgie on the left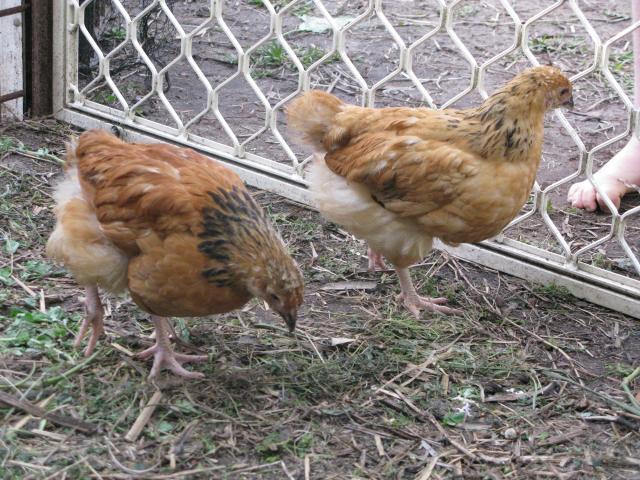 These 2 are Georgie: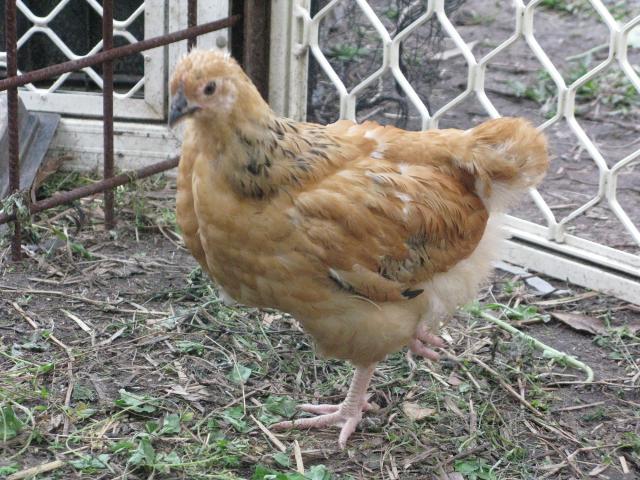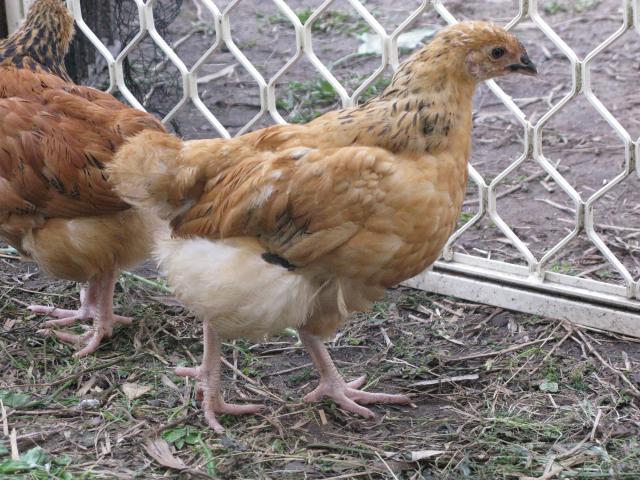 And here is Ruby:
Thankyou!