We have become chicken addicts. We are planning on purchasing more chicks this spring. So what does that mean! Time to build a bigger coop!
Our first coop is a 4ft x 6ft moveable coop. We have currently 8 hens and 3 roosters (which are seperate from the ladies)
Below is our current coop. It is called "OMG these chicks are growing faster then we thought! We need something quick!" Coop.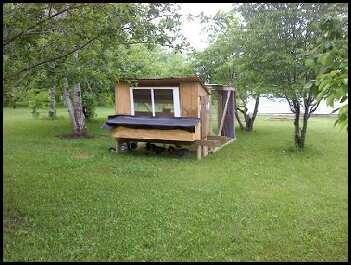 We just picked up the supplies to start building the floor and walls to our new coop. It is going to be 8 x 12 with small Brooder Pen and Storage for feed inside.
We are going to start building this weekend!! I think I'm more excited then my boyfriend is hehe.
I'll post plans and pictures

Last edited: