I posted in the breed section and then I found this one so please forgive me for it being in 2 places.
see the one with specks all over it? I am not sure what breed it is.
These all came from Ideal Poultry today. I will try to get better pictures.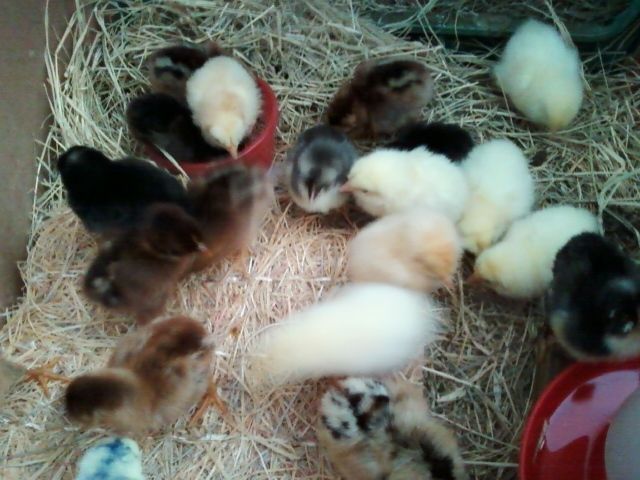 What I believe I have from this Pullet Surprise Special
1. Buff Orpington
2. Barred Rock
3. RIR
4. Black Australorp ?
5. Not sure what the dotted chick is
6. Possibly some Easter Eggers?
There are 26 chicks there
1. Roo White Leghorn with blue stripe on his head.