We're new chicken owners, so I probably couldn't spot a roo if it were peckin me in the shins!
We bought 6 chicks from a feed store. 2 Orpingtons, 2 Americaunas (though they don't really look alike), a Rhode Island Red, and A Barred Rock
They're about 5-6 weeks old now, and just went into their new coop last night! It's about to rain, and they know it, so I had to take pictures through the fencing, as they all want me to just bring them right back in the house, and come running when I open the door!
This is Isabella, my sweet little Plymouth Barred Rock.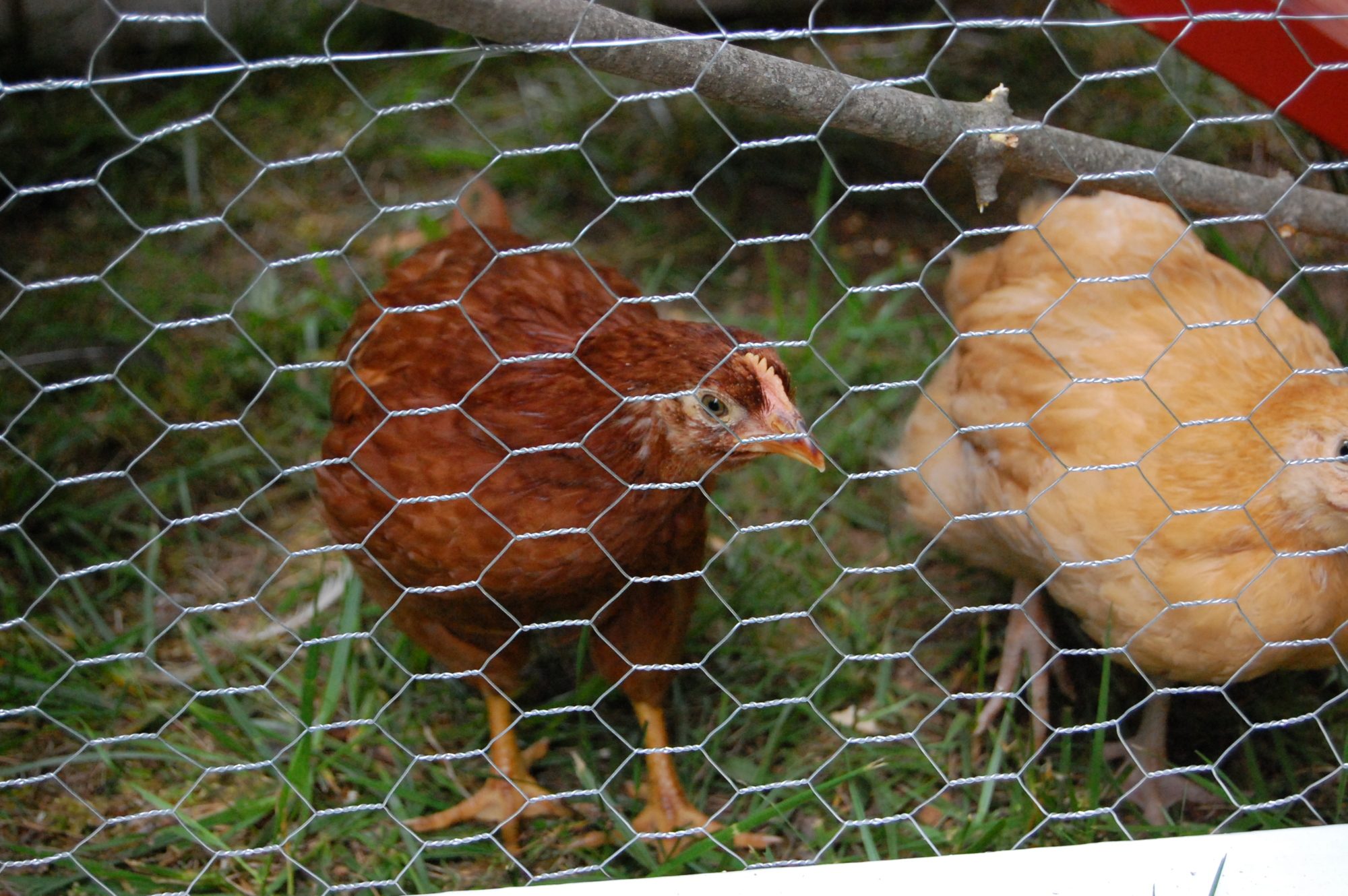 This is Rosie, the sweetest Rhode Island Red i think you'll ever meet! (IMHO) I just LOVE her to pieces!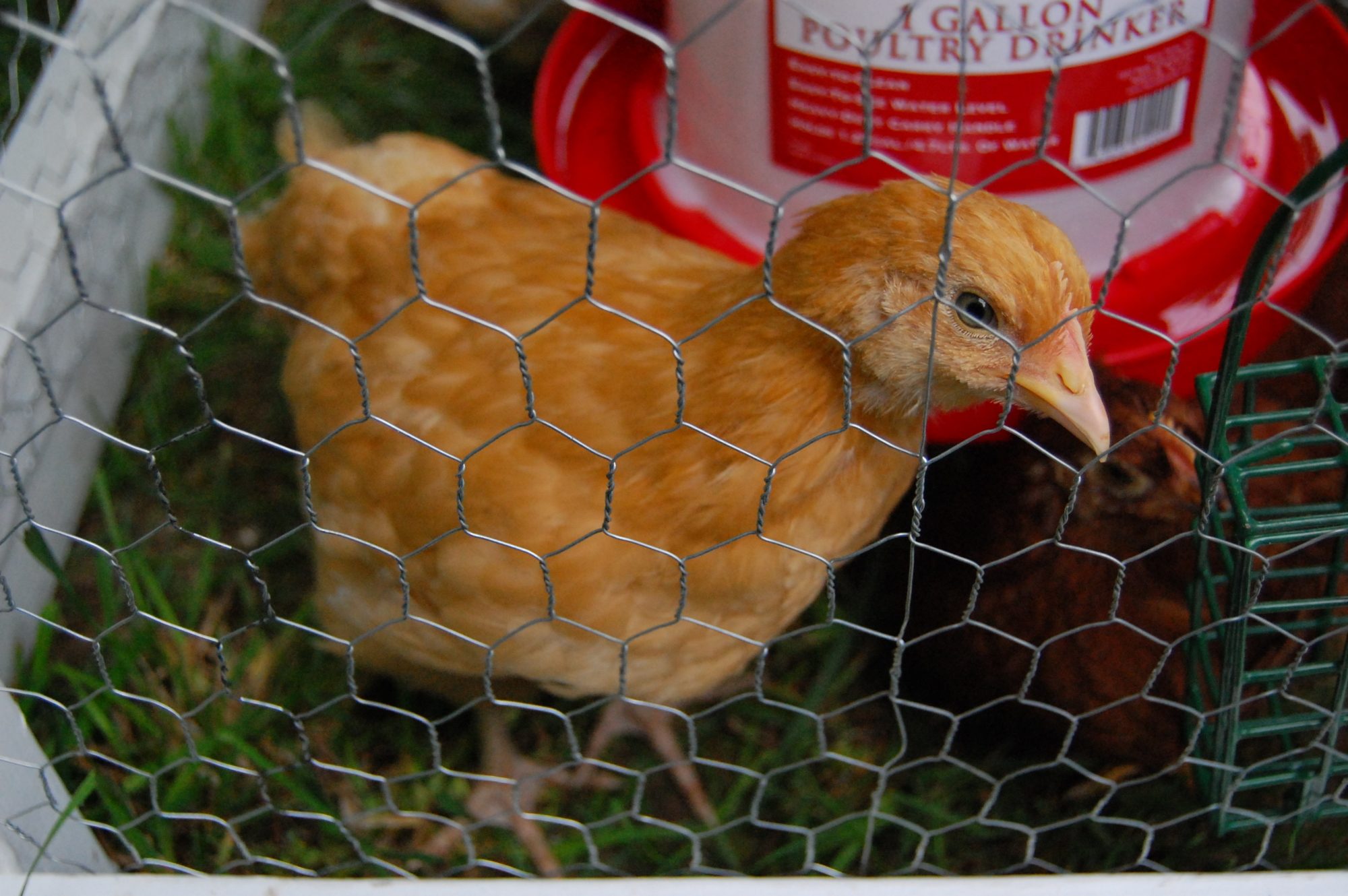 Stevie, another sweetie. Buff Orpington.
Bobbie, my other BO? EE? A little less sweet.... very skiddish, and does NOT prefer to be held!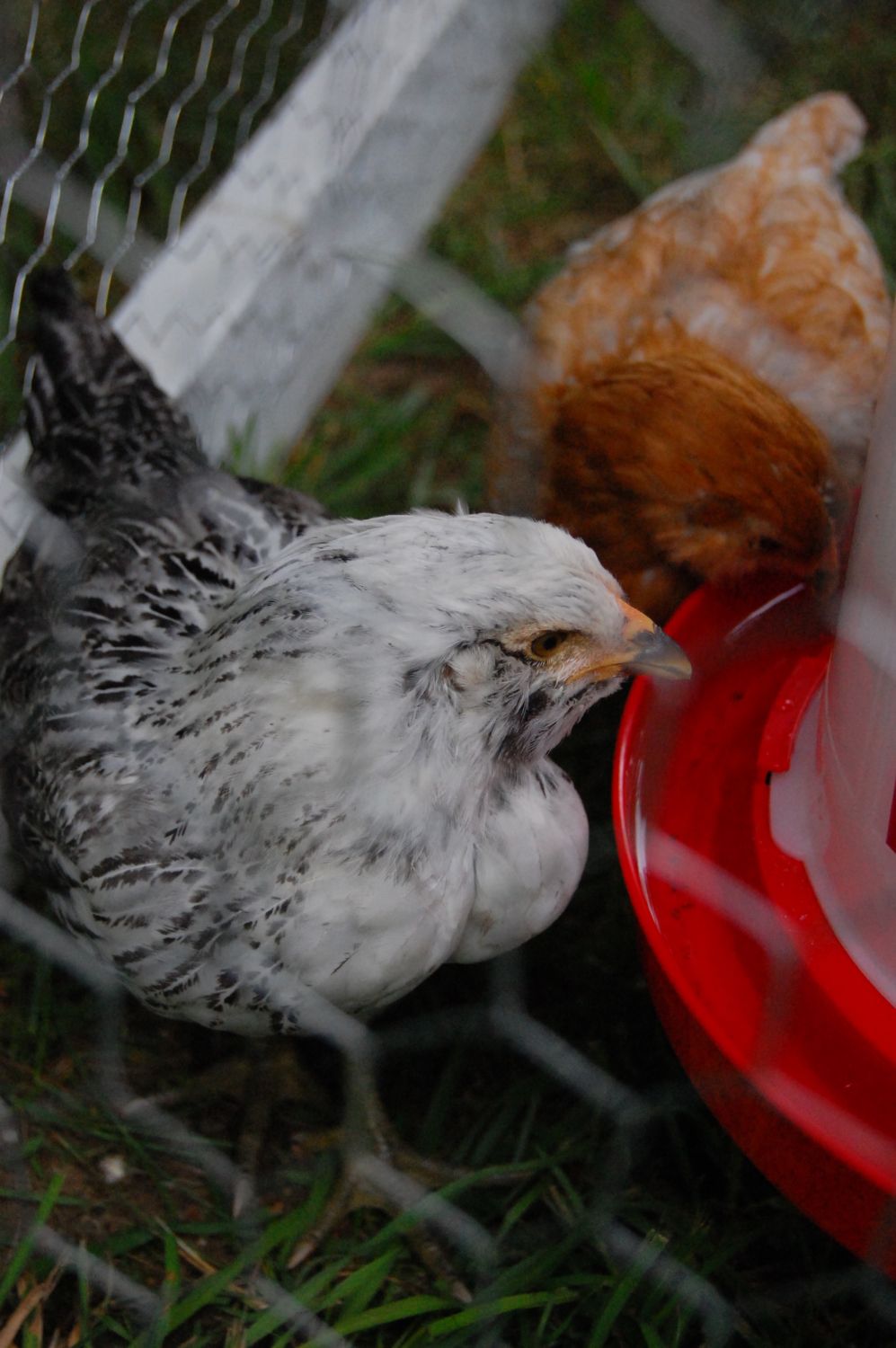 This is Lumpy (lol - my kids named him/her), my EE. Doesn't want to be touched, and very bossy with the others. Also possibly try to crow?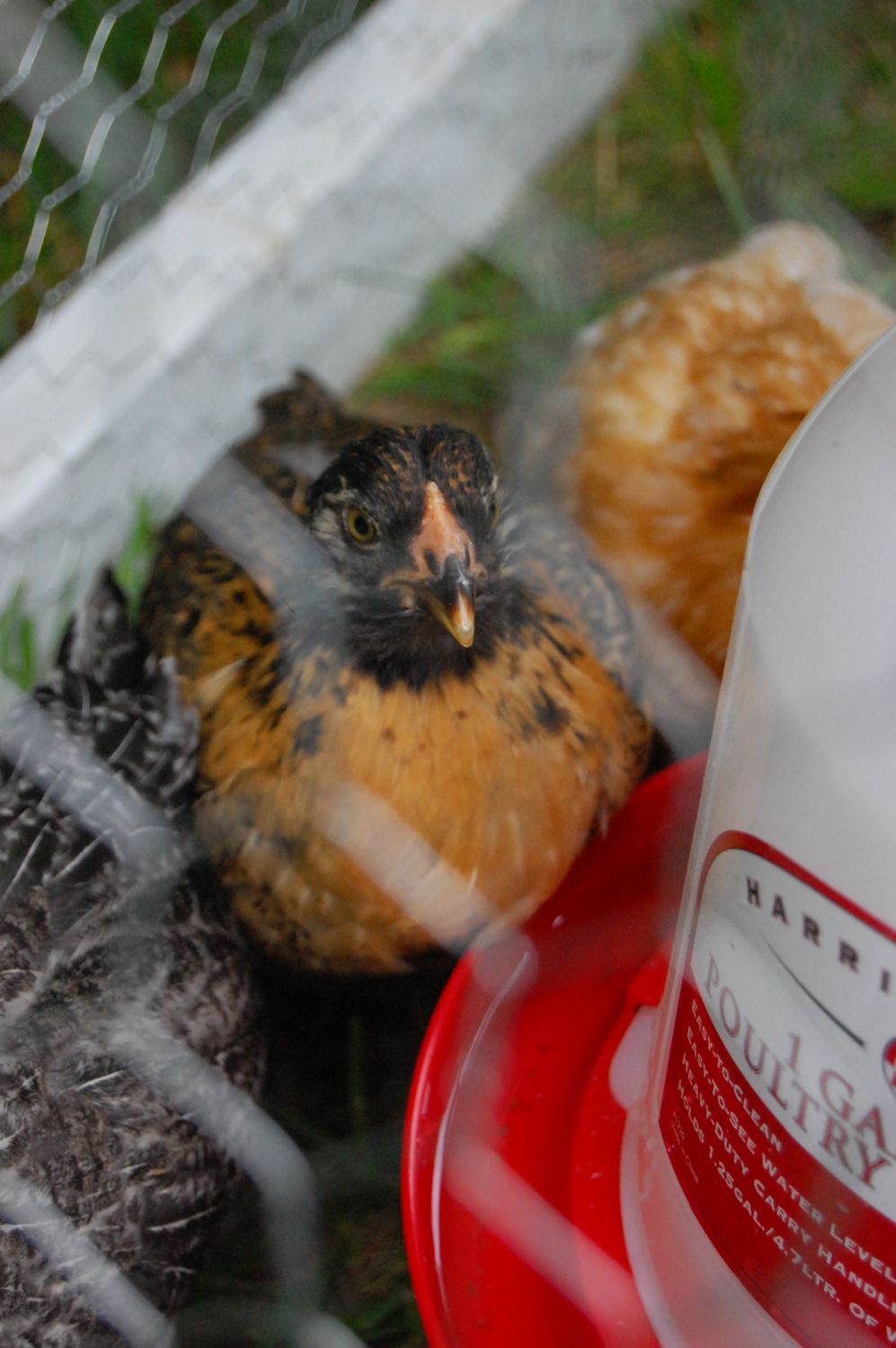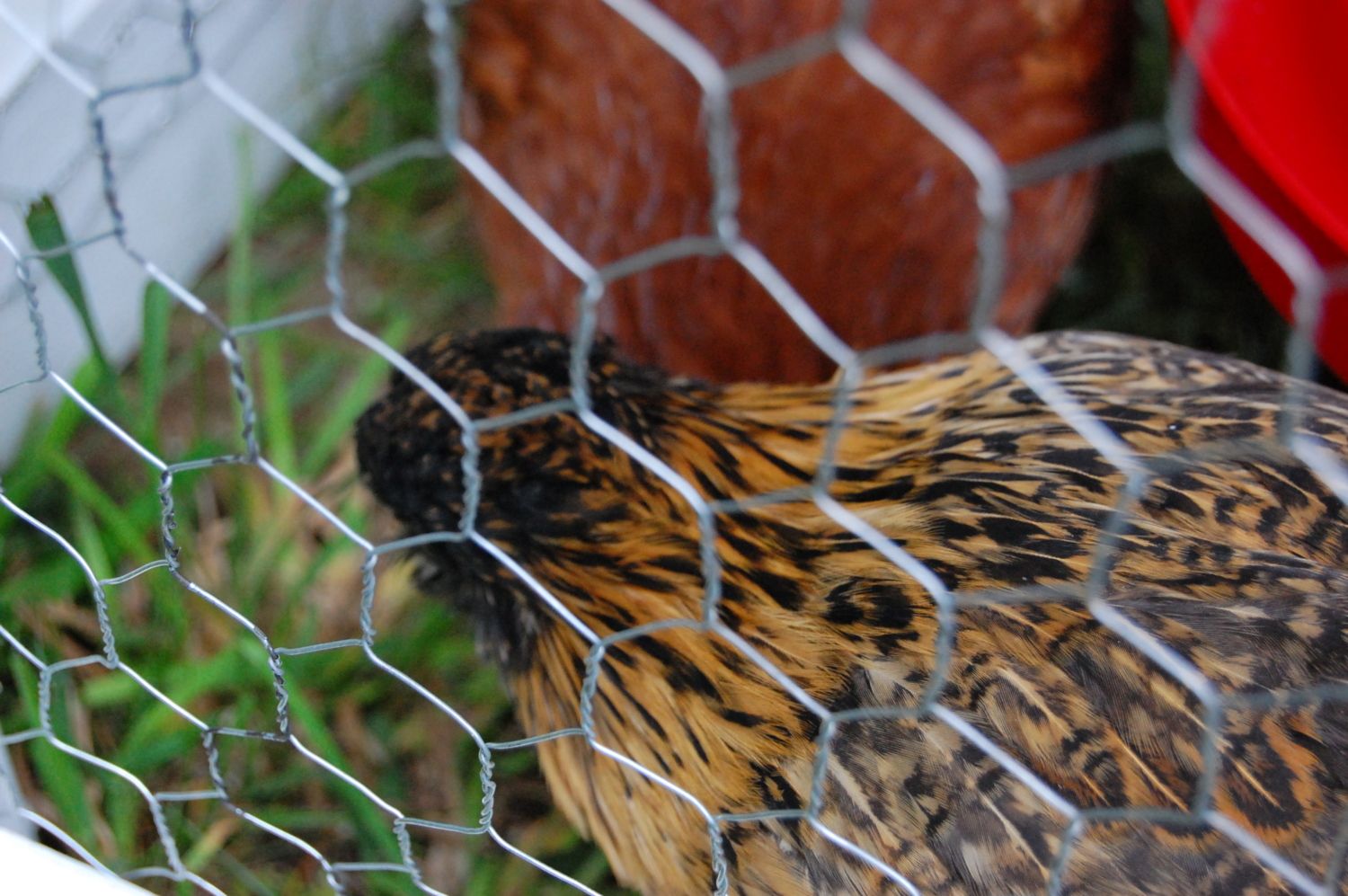 Last but not least, Twinkerbell, my other EE. Doesn't want to be held, walked near, photographed...lol. Not quite as bossy with the flock though.
Any ideas?
Thanks in advance!
Last edited: