I have started to paint a mural on the back of my coop. I asked for some rooster photos (only got two replys!

) and got a lovely picture of Cats Critters Roo named "Red". I have finished painting Red! I will be adding garden flowers all around him. Red will give my 6 girls (not coming till April 12th!
), something to prance in front of.
Here's "Red's" picture from Cats Critters:
Here is my painting of "Red" (He does not have feet because he will be walking in violets):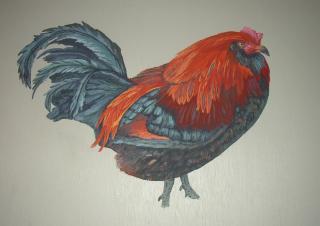 I'll post the finished mural later!
BTW, I am painting on a board that I'm going to attach to the back of the coop...I'm not kneeling in the mud and rain!

***UDATED 3/12****
Added more flowers (yes, I proclaim the Dandelion a garden flower!). Will be adding more flowers soon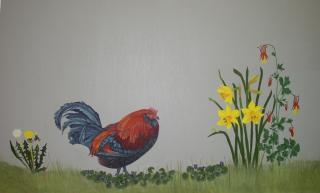 Close up (can you see the worm?):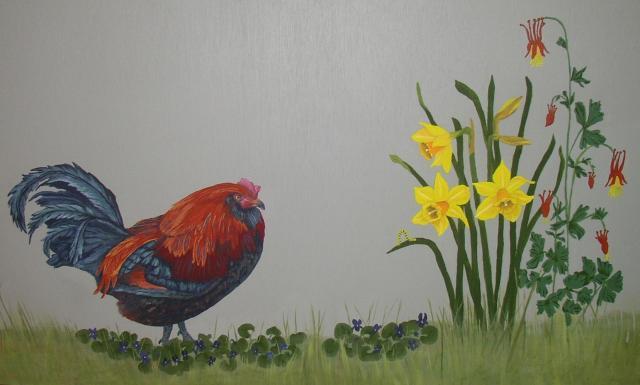 Thank you everyone for your kind comments!

Last edited: