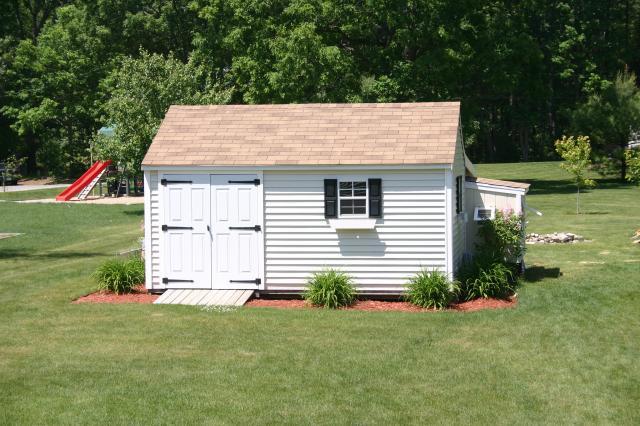 Got the bottom level of wire installed inside the run today, with hc skirt all around the perimeter, below ground.
It was tall enough to let the girls out for the first time, to enjoy their new run, and boy did they ever!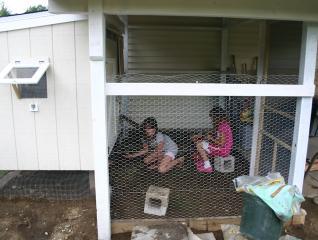 Here is our 11yo neighbor holding them for the first time. I love the look on her face!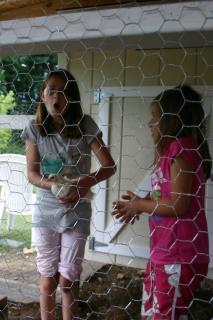 My son, holding one of his favorites: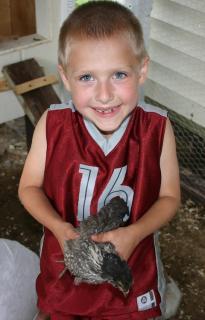 DD holding the same one, I swear, it looks like a pigeon.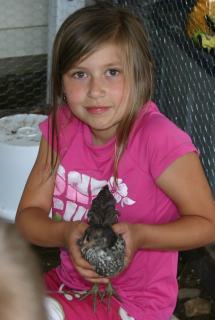 The girls (and, I suspect one boy, to the left of the white one) enjoying their new space, without the kids in there!
Thanks for looking!