I'm trying to figure out the best way to lay out my coop. Here is a rough sketch of my coop dimensions and what I know at this point for my layout. I was going to put the food bin (metal garbage can) on the wall by the door since that door makes the wall basically non-useful for much else.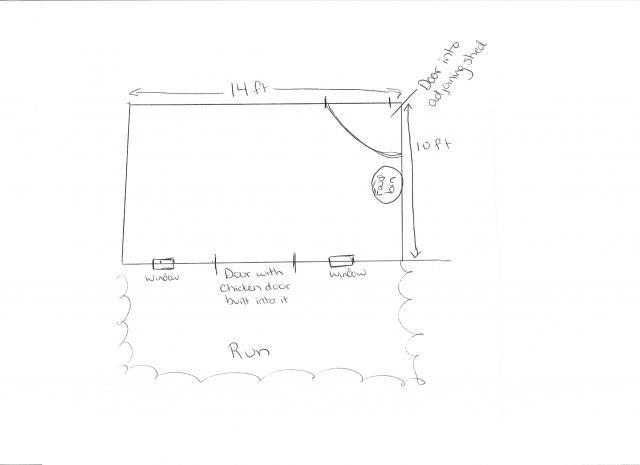 My original plan was to put the nest boxes on the other short wall, then put a poop board or some sort of boot tray or something on top of the boxes, and build the roost above that - like this (minus the roost b/c I can't make a 3D drawing - but you get the idea):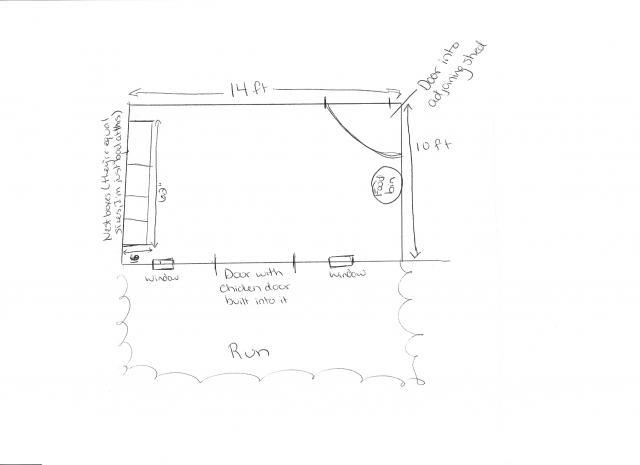 However, I was thinking about it and my coop is a lean-to - about 6' high on the tall side, down to about 5' high on the low side - and that's roof height, not including the trusses and stuff. So I think it might not be high enough to get enough roosting space in there. BTW, I have 6 chickens, and yes I know that's way too many nest boxes for them, but I wanted to think ahead in case I grow my flock someday down the road.
So now I'm contemplating moving the roost on the wall opposite the window and next to the nest boxes, and either hanging the food/water under the poop board there, or elevating the nest boxes off the floor if I have nothing to go underneath anyway and hanging the food/water under that. One concern I have is if they like to hang out where they can see out of the window, and I elevate my nest boxes, will they be hanging out on top of there and making a mess? I suppose either way they will probably hop up there, just thinking it might be more of a hangout zone if they can see out the window from up there. One bonus of elevating the boxes though is not having to bend over to get eggs/clean it out, being that I have a bad back already

Here are some outside pics of the coop/shed so far to give everyone a better idea of what we are working at - obviously a work in progress but hopefully completely done by next weekend.

Front view: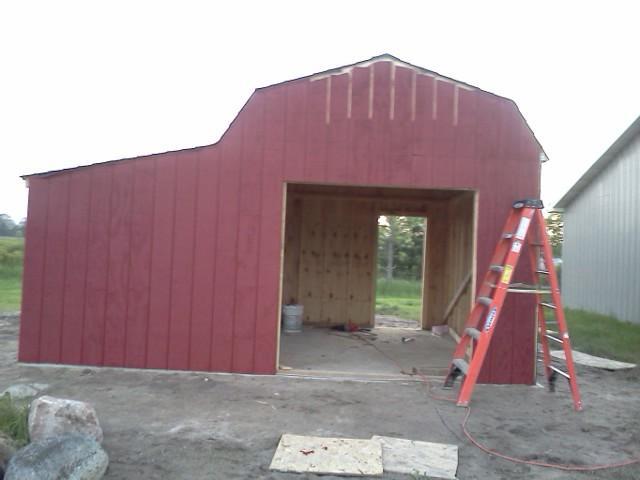 Coop side view:
Any and all suggestions and ideas are welcome! I want to do this right the first time!!!