We have started building our a-frame coop.
& It's freakin' hot out there...whew. Came in to cool down. 98 degrees in the shade!!!
Initial plan was to paint the roof a dark color to match our roofing shingles but DH is afraid the Chickens won't go inside because it will be a sauna in there... I am starting to agree with him but am worried that a light colored roof will look weird.
would really love y'all's imput.
coop so far (you can see that it is going to be mostly roof):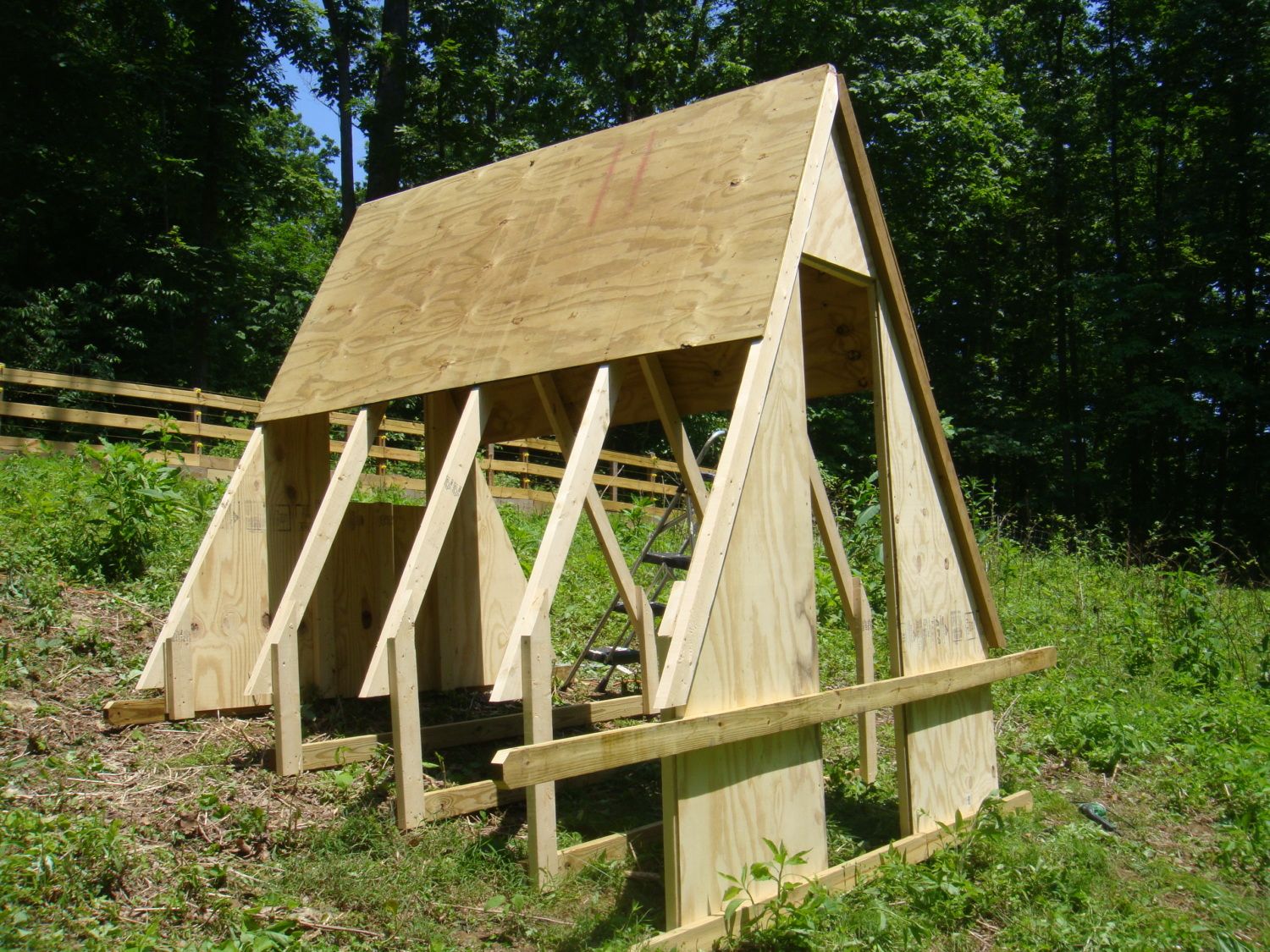 one of our challenges is that we have no flat ground, and I wanted a chicken-tractor style coop. The septic field was our most unobstructed and flat-ish area and is a pretty uniform 1:4 slope all the way across so I am building the coop to match the slope. (it will get wheels)