First you will need
a large drill bitt, 3 screws, a drill, a saw, a five gallon bucket, and some wood.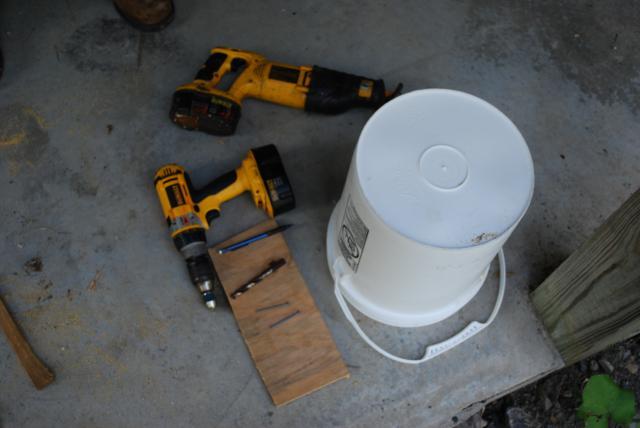 next you will need to cut your wood to fight the bucket you want it to cover 1/3 of the opening of the bucket.
then you will screw the bucket down to the board.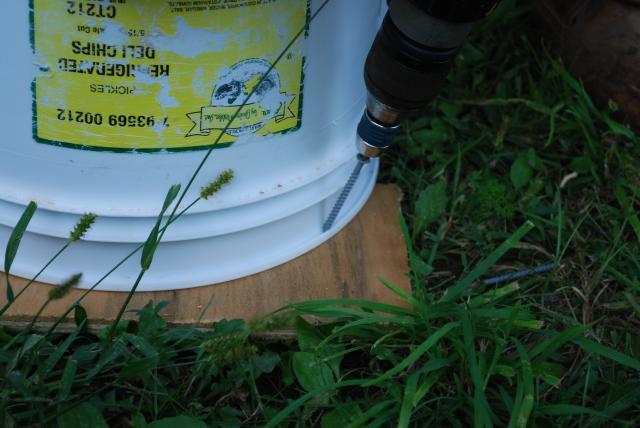 next you need to cut the remaining screw off with a saw. I used a saws all with a metal blade)
then you will need to drill holes with the drill and drill bit for ventilation.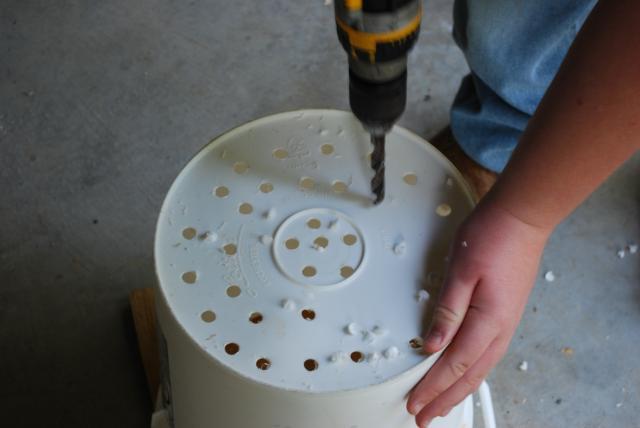 and the finished product