I ordered 4 Faverolle hen-chicks, received and fell in love with the little things when they were one day old. Now at 38 days two, which is half of my flock, have black beards! Does this mean my four future egg layers are 2 hens and 2 roos or do I have the four young hens I ordered (from mypetchicken.com)?
I know there is variety in breeds, but did the hatchery completely screw up and send me two roosters???
I'm freaking out! Please, tell me, can Faverolles hens have black beards (muffs)????
Here's a description of the suspect roos - they, unlike the other two, have chestnut breasts, the black muffs/beards. They are largely chestnut in color.
The other two birds, which I am totally sure are hens, are completely white underneath and are growing white muffs/beards. No doubt in my mind the pair are hens.
Here's a photo of Colette, she and the other maybe-roo bird are pretty much the same. Her black beard wasn't visable just one day ago. Darned but they grow fast!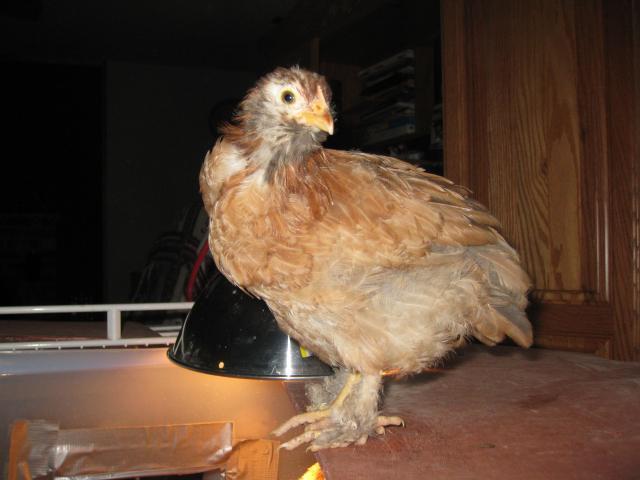 One more thing - the obviously hen birds have white-ish legs feet.
The two suspect birds have yellow feet. All four have white-ish leggings.
Last edited: