I took some updated pics of my ducks (finally), and am wondering if this one duck may be quality enough to breed. She has what appears to be a decent bib and wings.
She is the only one with very little spotting in her bib and with white wing feathers on both sides. I tried counting the white feathers and if I am remembering correctly she has 2 more on one side.
What do you all think? Also what about the blue drake? I was thinking of breeding her to him.
Here is her bib, do you think it will get lighter or darker with age? She was hatched on Nov 7th
This is the best pic I could get of her wing tips, sort of hard to see but they look pretty even
Left Wing from behind
Right wing from behind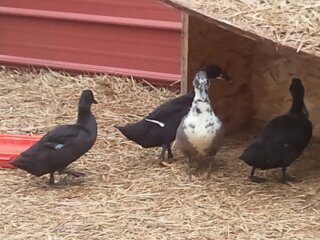 Posted this one to show my Cayuga at this stage, she is very silky black with a green sheen to her head.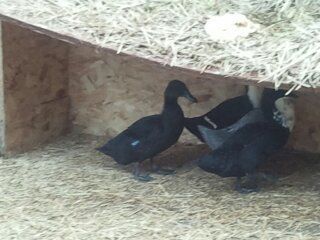 Last edited: