I ordered 13 brown egg layers and 2 RIR a rooster and hen, I got them March 1. There are 4 black ones with yellow that i think are Black Austrolorps, 2 RIR, 5 yellow colored and 4 buff colored. They are all so so cute!!! Can anyone help me out to figure out what they are??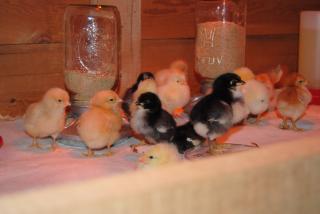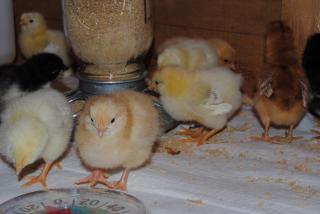 This one if you look the yellow one is getting grey on its wings.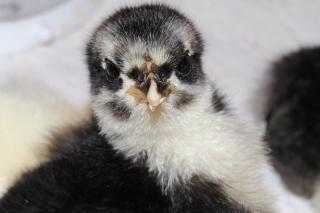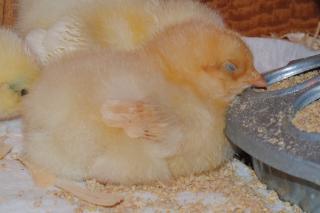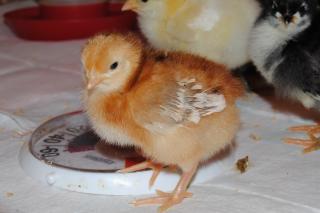 My RIR i think hes my rooster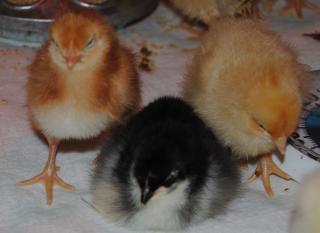 My lil sleepy heads!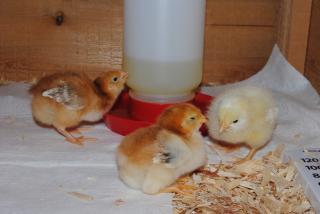 Both my RIR