Just finished filling up my first egg carton......my pullets have laid 12 eggs.....the small beige/brown eggs are from my RIR and one of my Australorps. my pullets have been laying about 10 days. the biege/brown eggs are about 2" long and 1" wide. the green egg is about twice that size.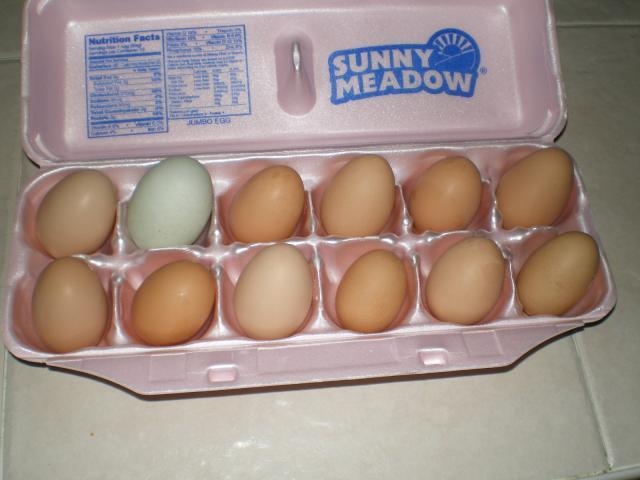 The large green egg came from a pullet I bought last Saturday at a swap. they said she had begun to lay, but her eggs ( got two - one in the box on the way home) are much larger than my pullets so she must have been laying for a while. She is supposed to be a Cochin/Americana cross but she does not have puffs or colored legs, she does have feathered feet.
How long before the pullets that are laying will lay eggs at least the size of the green one?