Been waiting 4 weeks, and today, at their exact 24th week, one of my two Ameraucana's layed an egg just before I went to check on them. I had an EE start laying at 20 weeks, so she's been pulling all the weight for an entire month! I'm so happy to see that they're not going to all be freeloading hussies for the rest of their lives. LOL.
Got home from errands and heard the song, but it was much deeper than the EE's song usually is. And the other Ameraucana is doing it now too... maybe another @ 24 weeks? We shall see!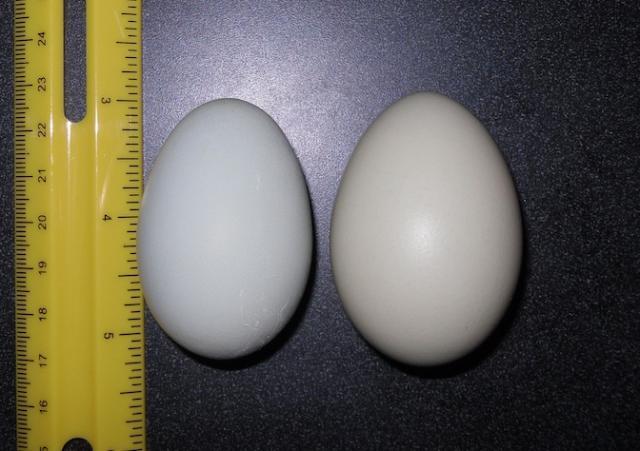 On the right, the EE's egg from yesterday.
on the left, Nugget's very first egg, perfectly formed and beautiful blue, from today. YAY!!!