Started our coop this weekend. 4x8 shed type with a front porch and back "carport" to park the lawn mower and hang gardening tools. The chicken door to run will come out the right end with an entry door at the left end.
Obviously, the current firepit will need to be relocated!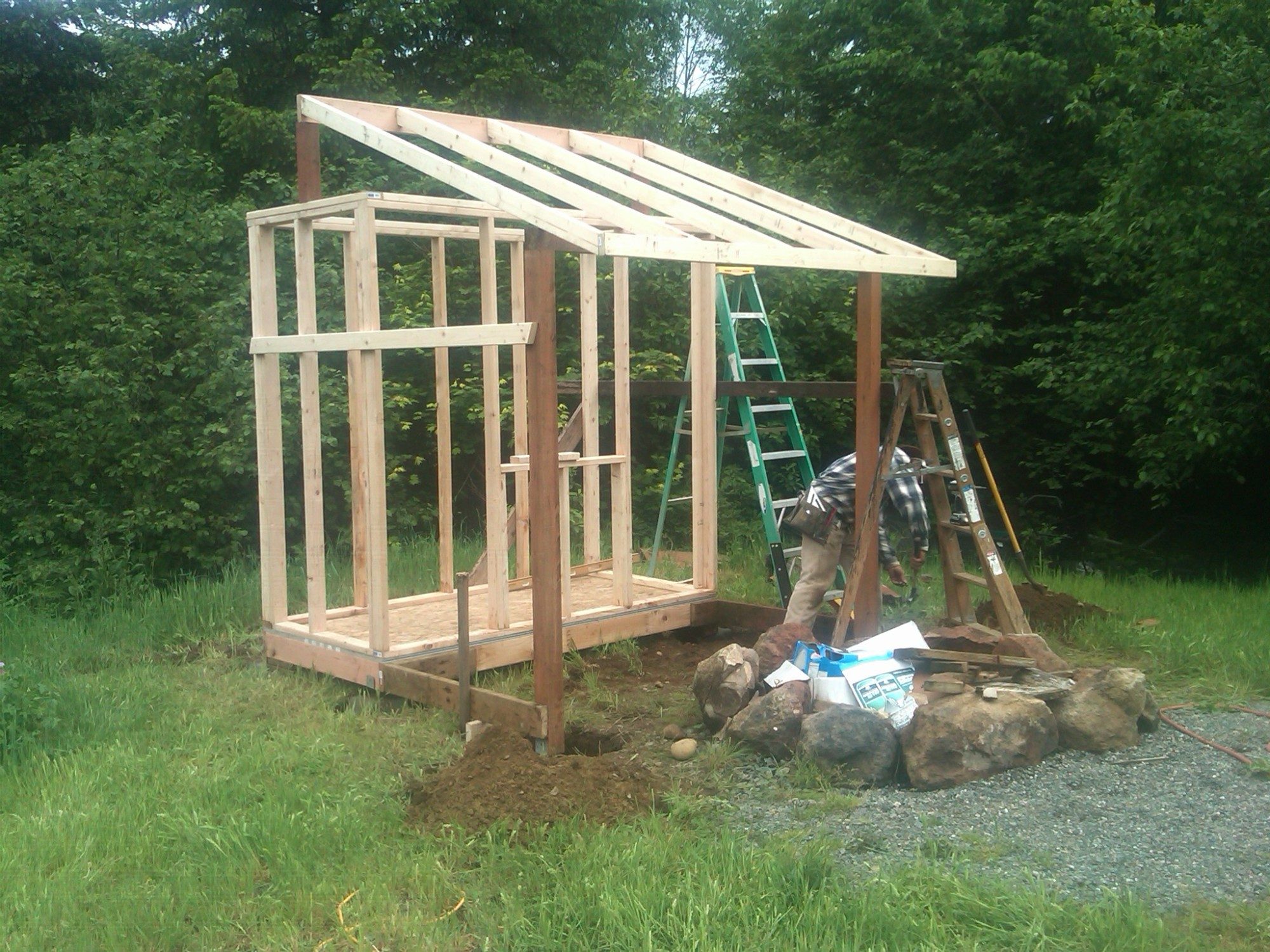 Below is the view from driveway...next to the bare garden. Late start this year due to chicken obsession.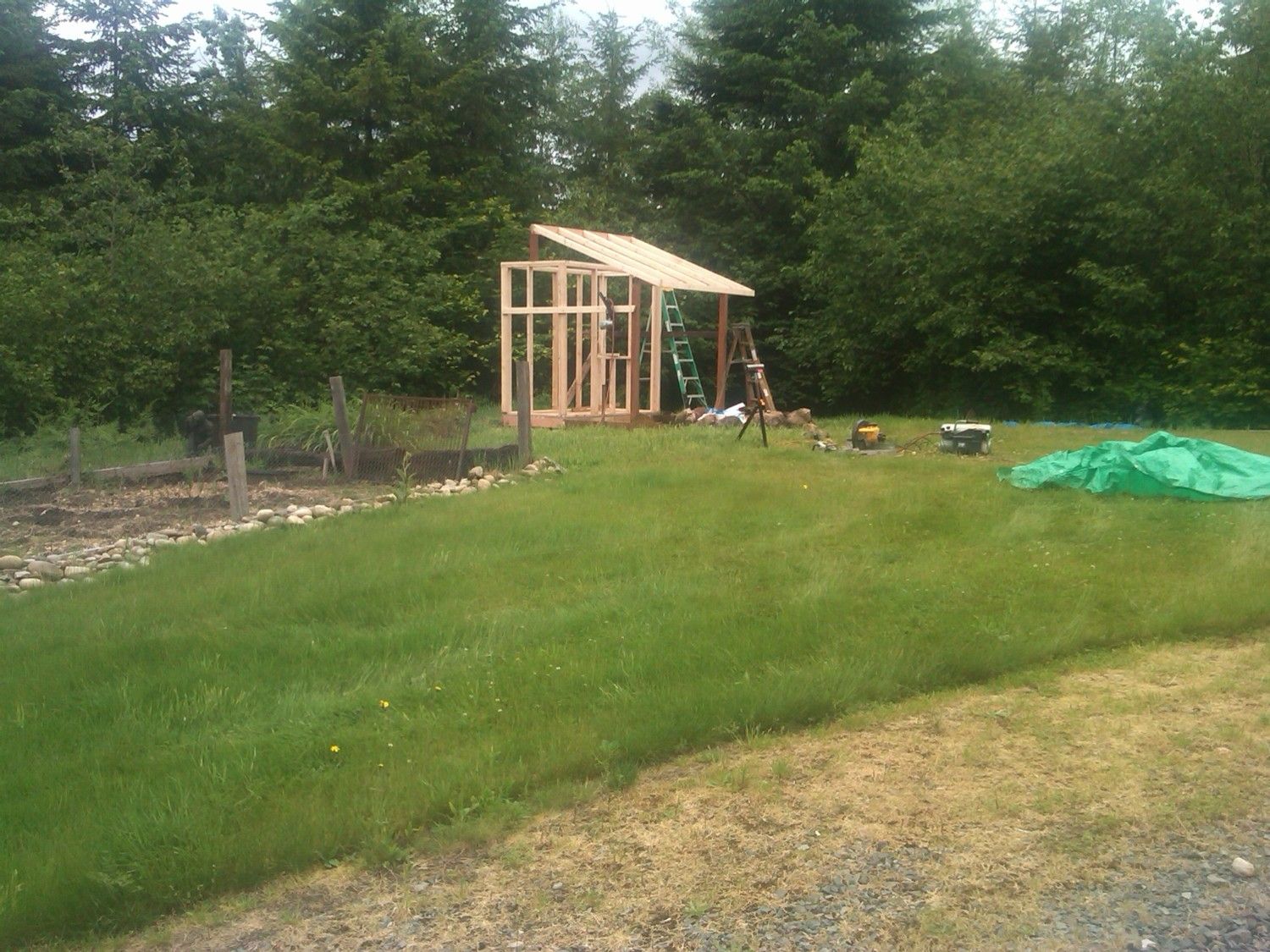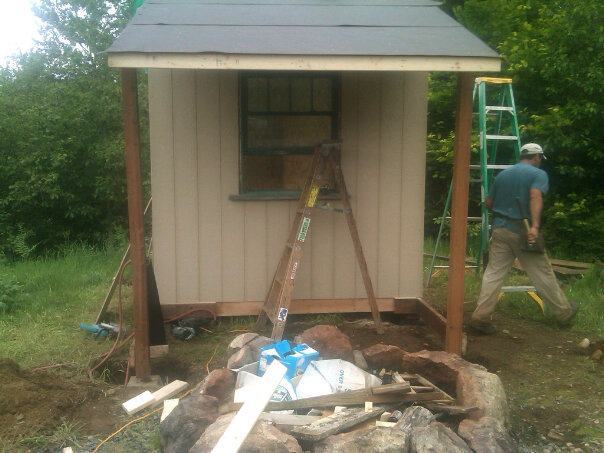 We installed a window that DH got from a customer. Going to paint the coop 'rocking chair red, with white trim'.
More work/building today.......more pics to come.