I bought an incubator and 10 eggs shipped from Metzer Farms (11 eggs came).
The incubator temp is kept pretty close though my temp gages tell me the temps are too high or too low depending on where I put the sensor. Humidity is 45-50%. The incubator has an auto turn mechanism but the duck eggs are too big (lid won't close) so I removed the turner and set the holders on the base and turn manually 3 times a day.
One egg arrived broken - I used the candle-wax idea to attempt a repair (#3 below):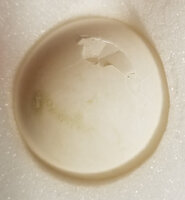 After 7 days, I candled them and only one looks OK (#8). One is very dark (#7). I will candle again tonight (day 11).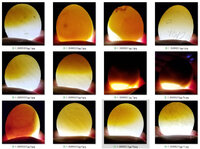 Any thoughts would be appreciated!
Thanks,
Gary