Hi there,
My grandma gave me a white sussex, or leghorn (i can't remember what breed) chook that apparently goes broody a few times a year. She is three years old, and was introduced by herself to the flock this week. I think she's starting to settle in, though she is still a bit of a loner.
Today I put in these haybales and she went over and sat down. I put a few fertilised eggs on the hay, picked her up and put her down just behind the eggs. After about five minutes she looked down, and started pushing the eggs underneath her belly with her beak, and sat on them. I was hoping to god that she would stay like this (OMG I just made a hen go broody!!) and decided to put the blue dog bowl in front of her, and of course she got up and moved away cause I musta scared her.
Anywho, a few minutes later, I picked her back up and put her near them hoping she would sit on them again, and she moved them underneath her with her beak and then stood up, and walked away.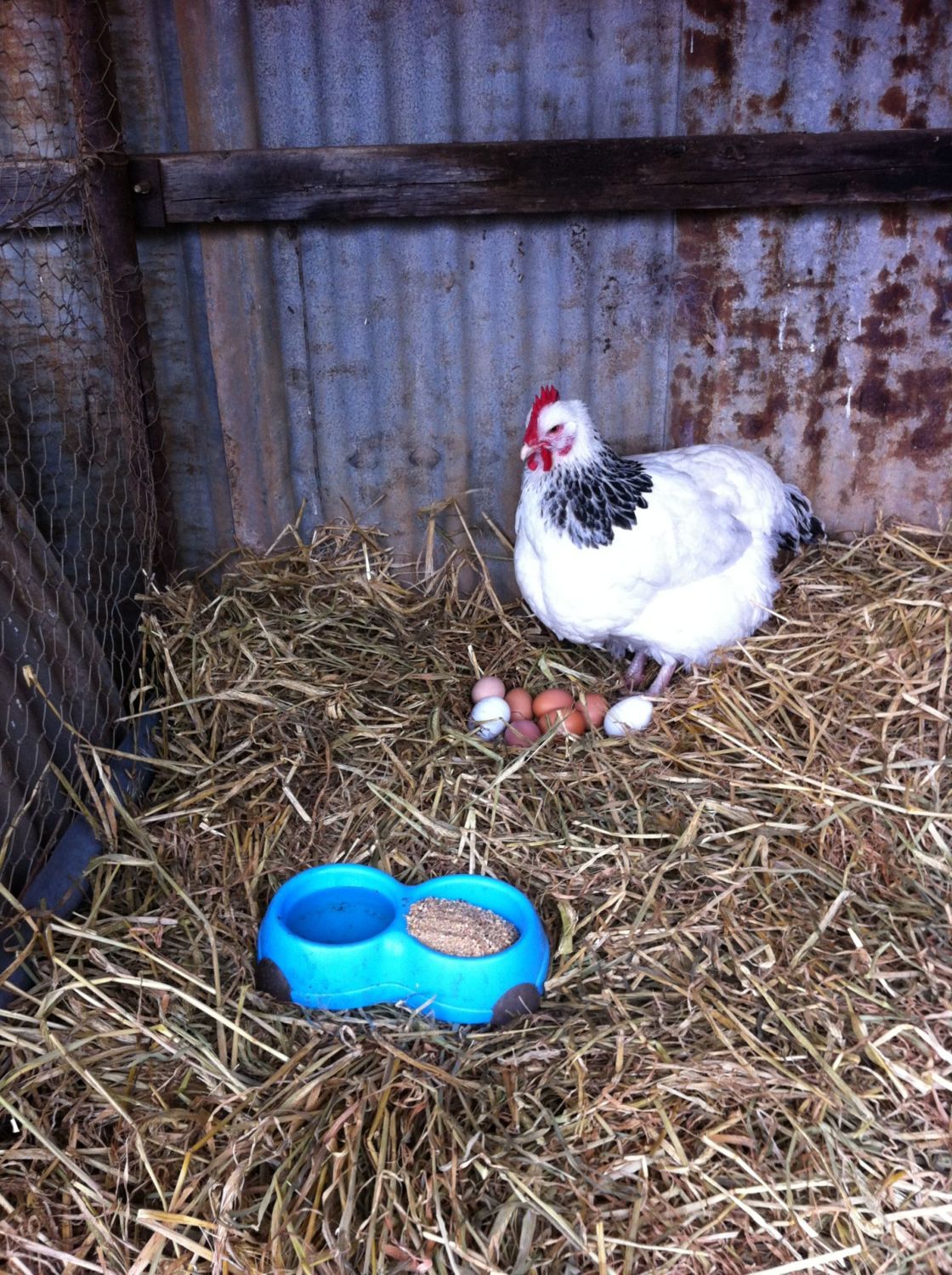 Does this mean anything. her pushing the eggs underneath her with her beak? Or would she just be resting? They are fertilised eggs (with two fake eggs), lol

and it IS the start of winter (I read somewhere they are more likely to go broody in warmer months).
Is a hen of this age still able to go broody? Thanks for your help

Last edited: